About
An Vrombaut – Picture book author and illustrator,  animator, lover of all things giraffe
I grew up in Belgium with a menagerie of pets: rabbits, dogs, chickens, guinea pigs, tropical fish and even stick insects. I spent a lot of my time writing stories and drawing pictures of  animals  (including giraffes) and wearing stripy jumpers knitted by my favourite half-great-aunt.
When I was almost grown up, I decided to make my giraffe drawings move. So I enrolled on an animation course at the Royal Academy of Fine Arts in Ghent.  Later on, I moved to London to make my short film Little Wolf at the Royal College of Art.
I am the creator, writer and co-director of the TV series 64 Zoo Lane which has been broadcast on BBC/CBeebies since 2000.  It's about Lucy who lives next door to a zoo and slides down the neck of Georgina the Giraffe to meet her animal friends.
I also write and illustrate picture books.   Some of my books have giraffes in them, but not all of them…  Smile, Crocodile, Smile tells the tale of Clarabella Crocodile who has so many teeth it takes her all day to brush them. It won the Nottingham Children's Book Award.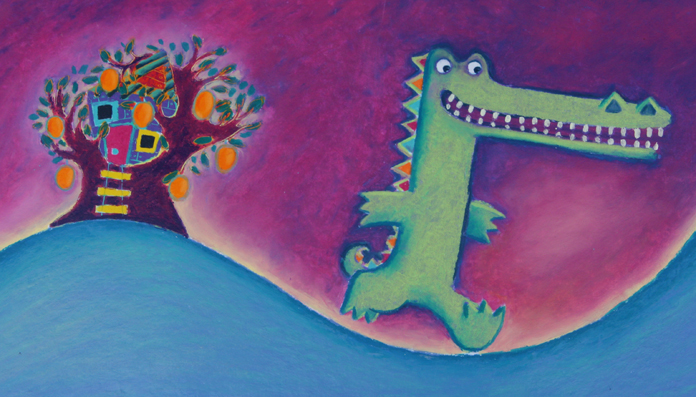 My most recent creation is The Tie, a short film about a chance meeting between a small giraffe and a very tall one. It premiered at the Berlinale and received a Special Mention from the Children's Jury.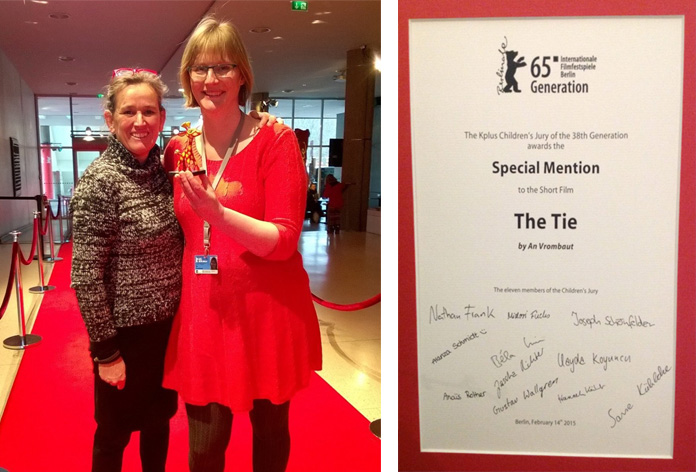 When I am not busy drawing , writing or directing films I like to spend time on my allotment where I grow oddly-shaped vegetables and smiley sunflowers.