64 Zoo Lane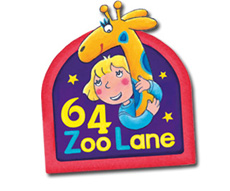 Welcome to the website of An Vrombaut, creator of 64 Zoo Lane.
Lucy has some very unusual neighbours – they have horns and tails, humps and trunks! All because Lucy lives at 64 Zoo Lane, right next door to the zoo. Every night, she climbs out of her window, slides down the long neck of Georgina the Giraffe and listens to one of the animals tell her a story…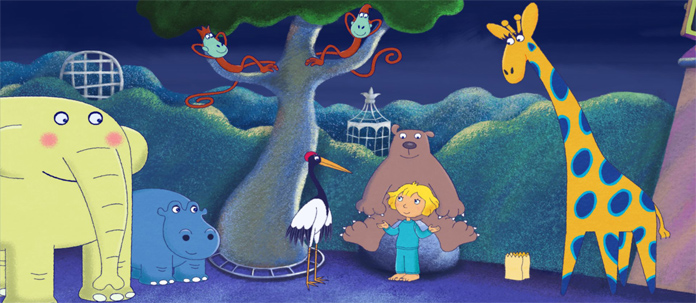 How it all began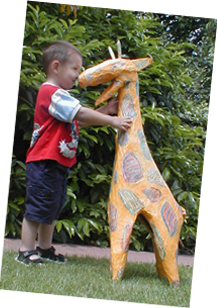 This is the original Georgina, a paper maché model I made a long, long time ago. Little did she realise that she would one day be the star of an animated TV series!
Lots of talented people work on 64 Zoo Lane. We all have our own favourite characters. Mine are Georgina the Giraffe and Herbert the Warthog. 64 Zoo Lane was first broadcast on BBC in 2000 and is now shown all over the world. The programme was nominated for a BAFTA and won Best Pre-school Series at the British Animation Awards.
Watch out for Lucy and her animal friends on CBeebies in the UK, Sprout in the US and ABC4kids in Australia.

Creator of  

Read
Picture books written and illustrated by An Vrombaut, creator of 64 Zoo Lane. Find out more…

Colour
64 Zoo Lane pictures to print and colour. Find out more…

Sing
64 Zoo Lane song  lyrics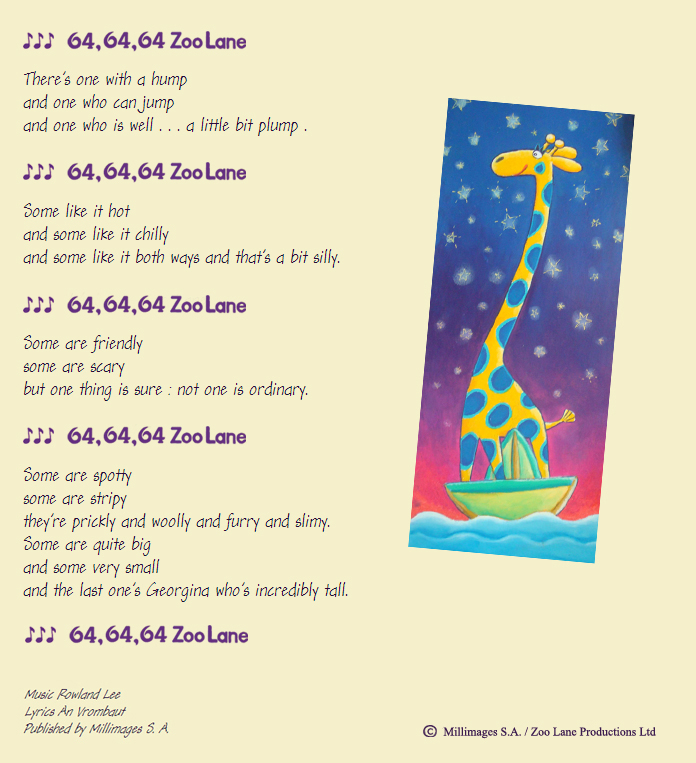 Draw
…a giraffe for the Giraffe Gallery. Find out more…