Beale Park 64 Zoo Lane book event pictures
On Saturday 20th July I visited Beale Park in Berkshire for the launch of the re-issued 64 Zoo lane books. Beale Park is a wildlife park on the banks of the river Thames. It's home to lots of wonderful creatures including alpacas, meerkats, owls, capybaras and this feathered beauty: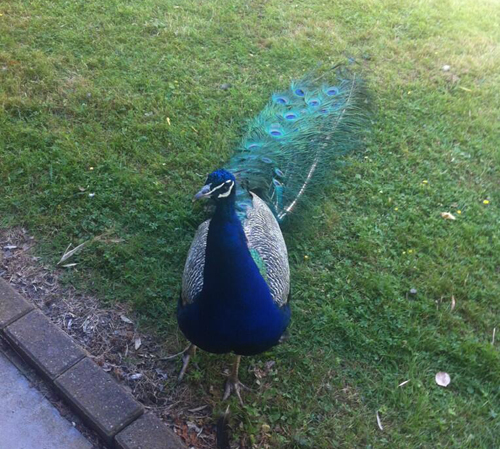 Here's my version of a Beale Park peacock.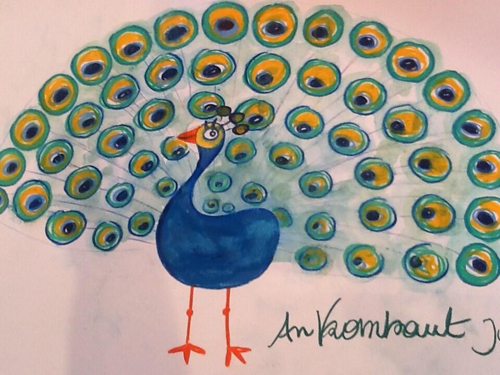 I started story time with the story of Georgina the Giraffe who is incredibly tall.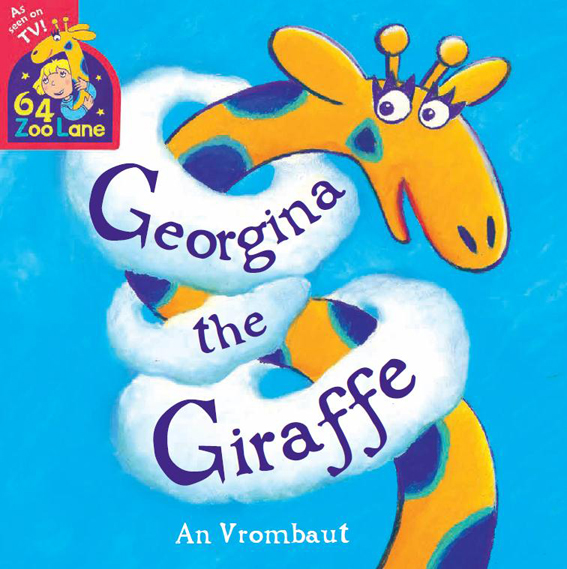 Craft activities followed. Here's Georgina's long neck. A group effort!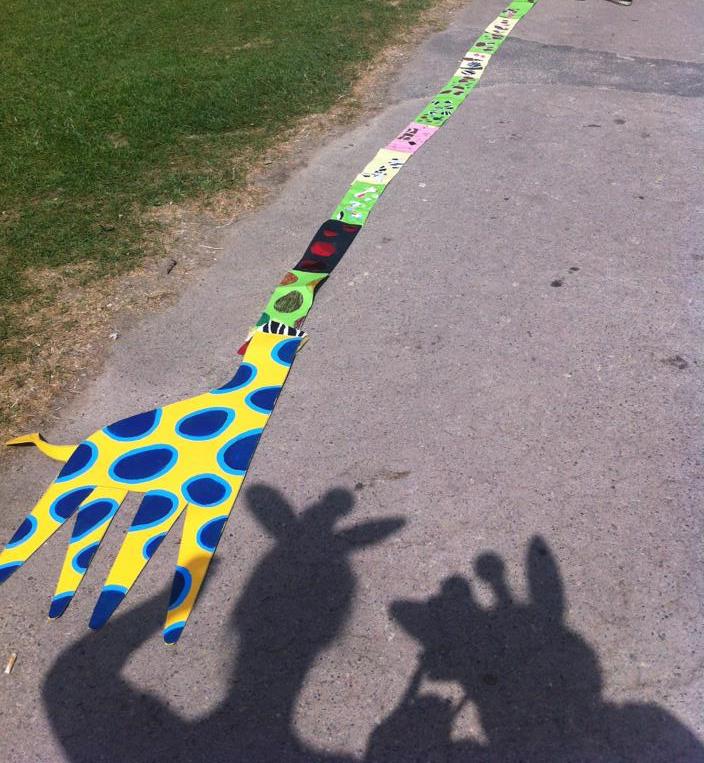 The shadow giraffe ears and ossicones (those antlery things)  belong to myself and  Nellie Williams, wonderful and indefatigable events organiser.
There was an opportunity to enter my Giraffe Art competition.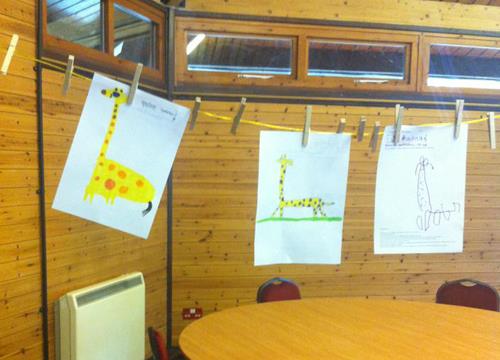 Concentration required…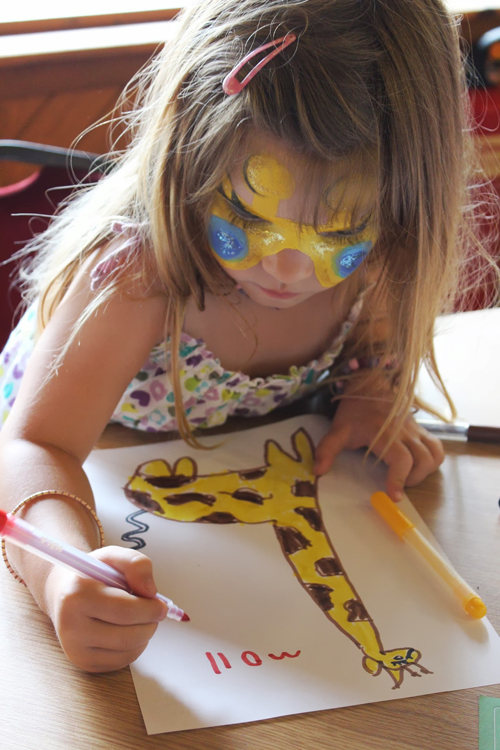 What a charming specimen!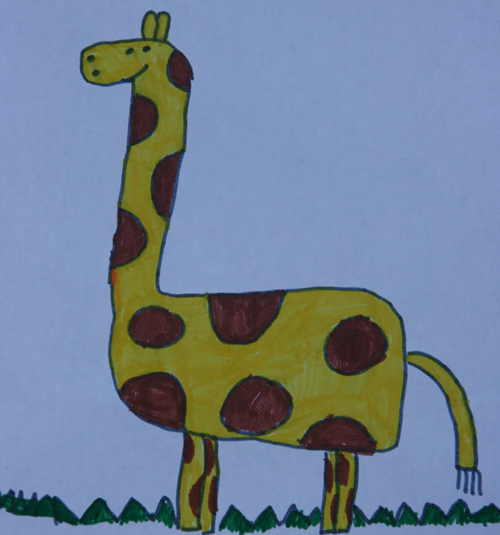 Not quite a giraffe, but equally lovely: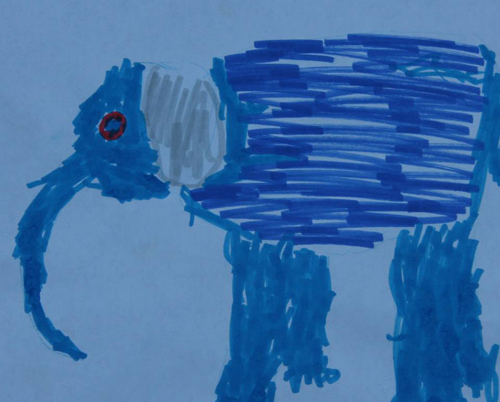 There's still time to enter the Giraffe Art competition (details here).  The deadline is 4th August.
Faces were painted  by the talented Trina of Jinglejellies.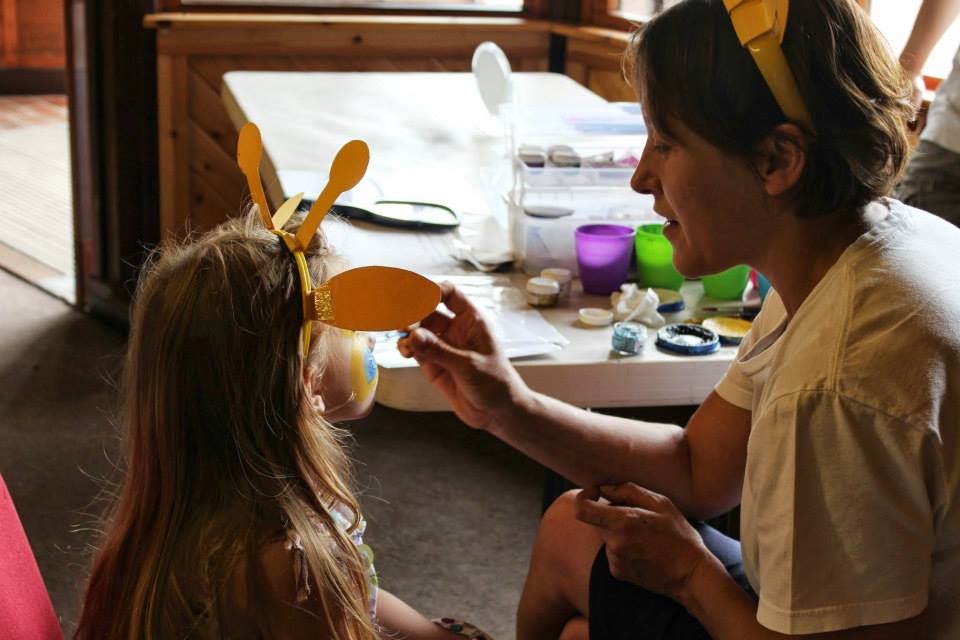 Georgina the Giraffe and Zed the Zebra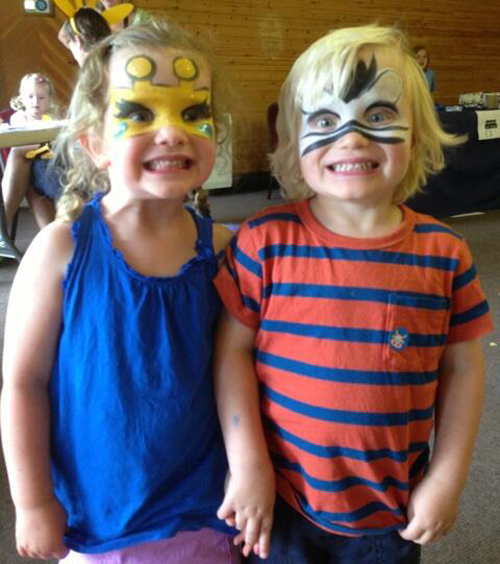 Books were sold by Alison of the Wallingford Bookshop (l) and signed by me (r).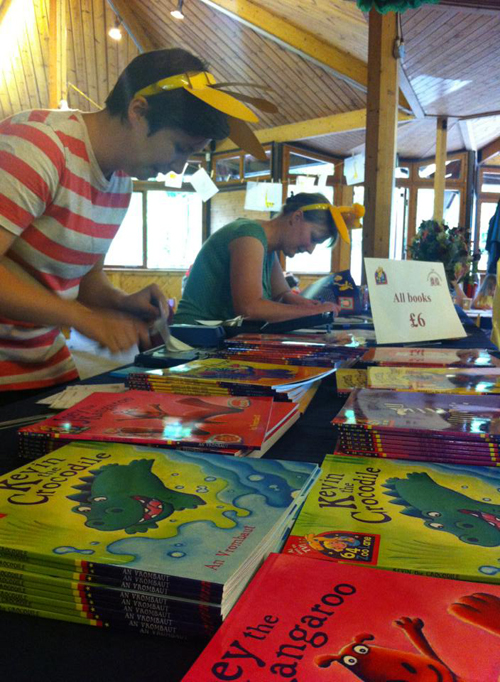 And last but not least, I was presented with a gift from Beale Park: sponsorship of a capybara (my 2nd favourite animal after giraffes).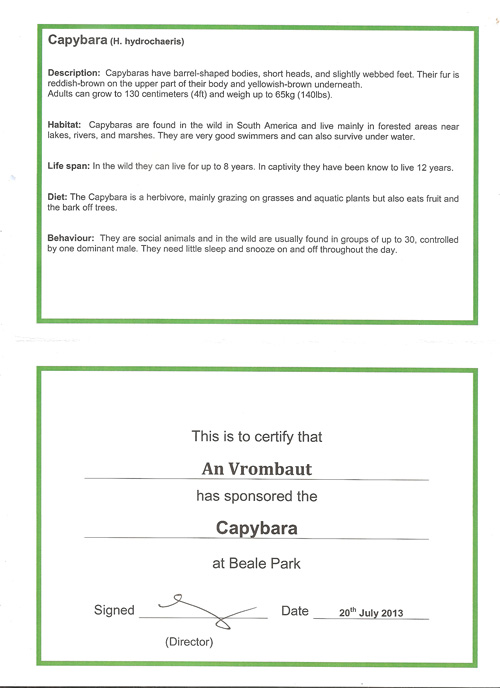 Here she is: Peggy-Sue the Capybara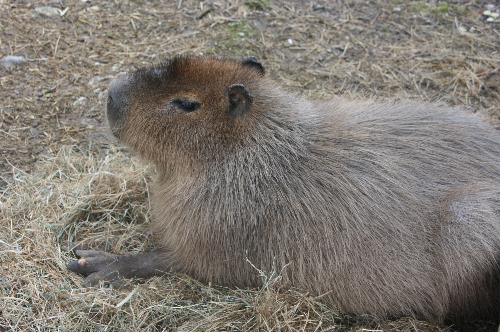 Many thanks to Nellie, Beale Park, Wallingford Bookshop, Hodder Children's books and everyone else who helped to make it a wonderful day!
64 Zoo Lane picture books – out now!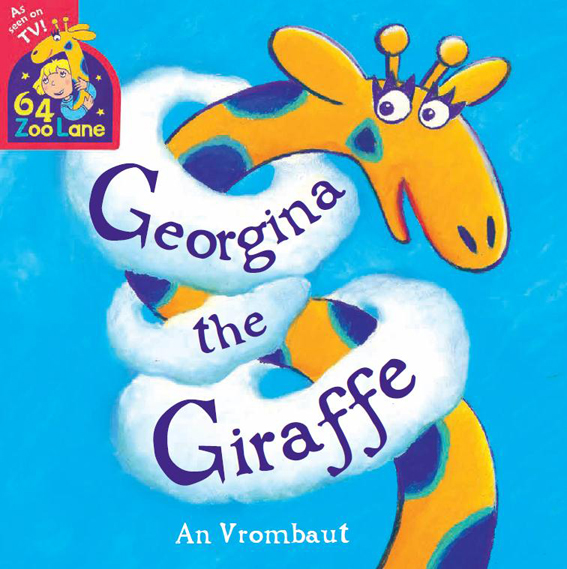 Hurray, it's publication day!
The six 64 Zoo Lane books , reissued by Hodder Children's Books, come  with new covers, a message from me to the readers and a page with  lyrics of the song  – 64, 64, 64  Zoo Lane …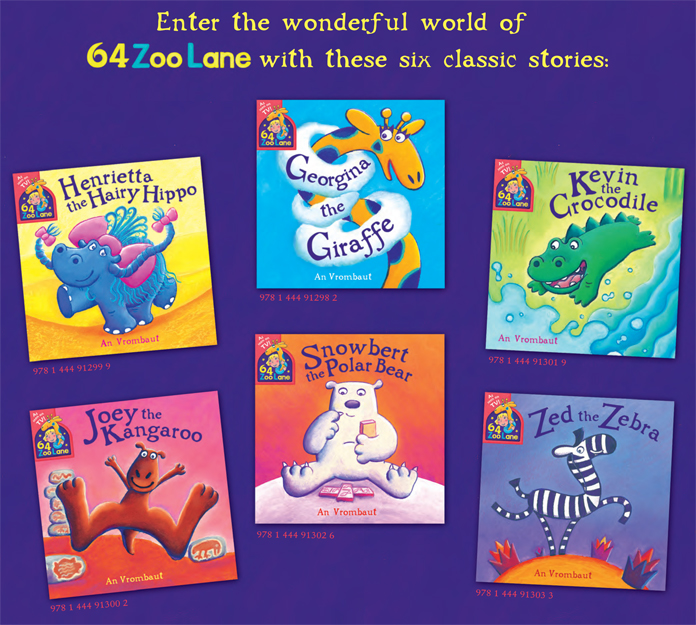 Lucy lives at 64 Zoo Lane, right next door to the zoo. Every night  she climbs out of her bedroom window, slides down the long long neck of Georgina the Giraffe and listens to one of the animals tell her a story…
The stories are  based on episodes of the TV series. It's hard to believe, but this year it has been 20 years since I came up with the concept for 64 Zoo Lane (see my previous blog post 64 Zoo Lane- A sort-of-anniversary).
Like all authors and illustrators, I'm often asked where I get inspiration from. As a child I grew up in a house full of animals. We kept dogs, rabbits, guinea pigs, chickens, tortoises and even stick insects. So it's no surprise that as an author I turned to animals for inspiration. I imagined what it would be like to live next door to a zoo … and started writing stories about giraffes, hippos, zebras, crocodiles, polar bears and kangaroos.
I thoroughly enjoyed writing  and illustrating the books. Here's a selection of oil pastel illustrations: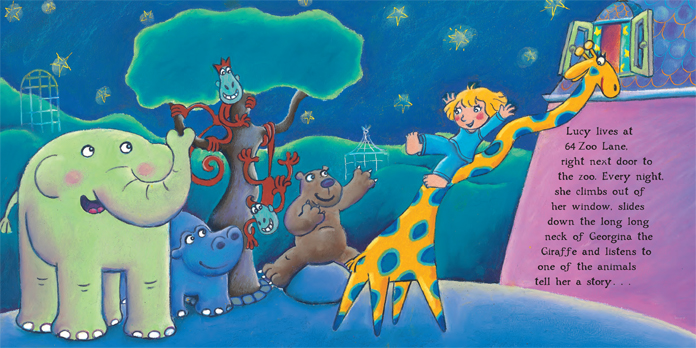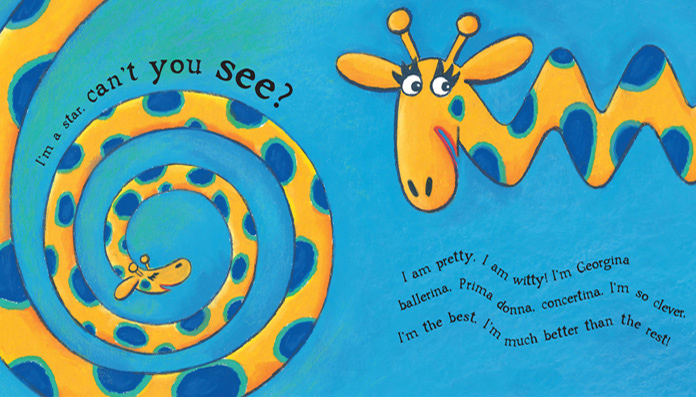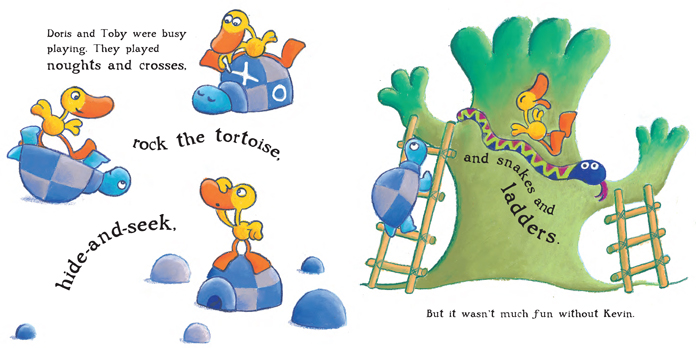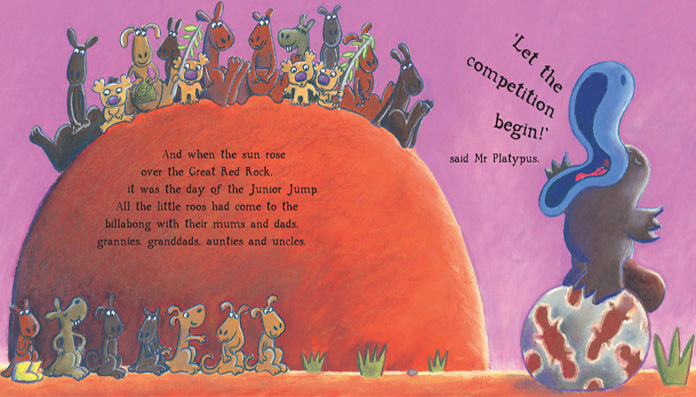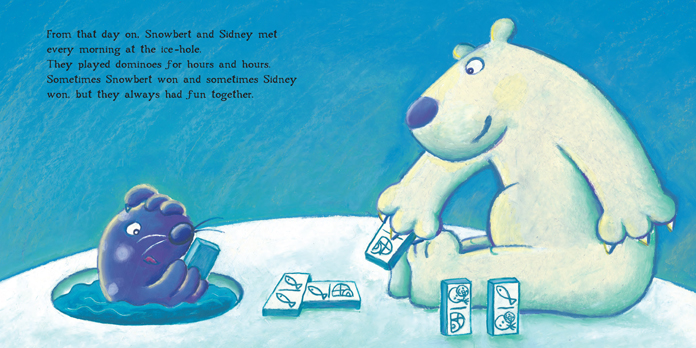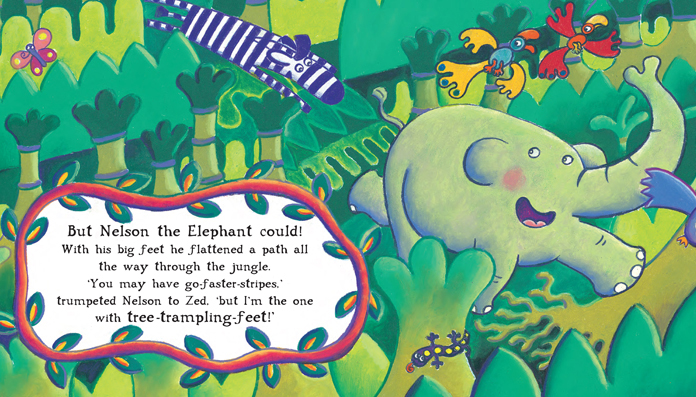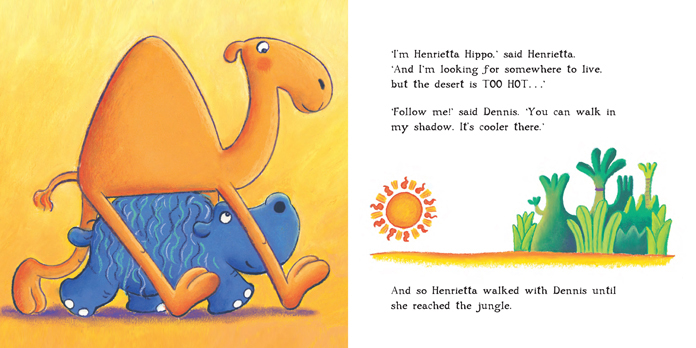 I will soon announce competitions and give details  of events including one at Beale Park in Berkshire on Saturday 20th July and another in Harrow on Saturday 27th July. In the meantime check out these 64 Zoo Lane colouring pages.
To keep updated on all 64 Zoo Lane book events follow either myself  @AnVrombaut or Georgina the Giraffe @Georgina646464 on Twitter, or like my page on Facebook.
Happy reading!
Georgina the Giraffe ISBN 978 1 444 91298 2
Zed the Zebra ISBN 978 1 444 91303 3
Snowbert the Polar Bear ISBN 978 1 444 91302 6
Kevin the Crocodile ISBN  978 1 444 9301 9
Henrietta the Hairy Hippo ISBN 978 1 444 91299 9
Joey the Kangaroo ISBN 978 1 444 91300 2