The Tie – new animated short film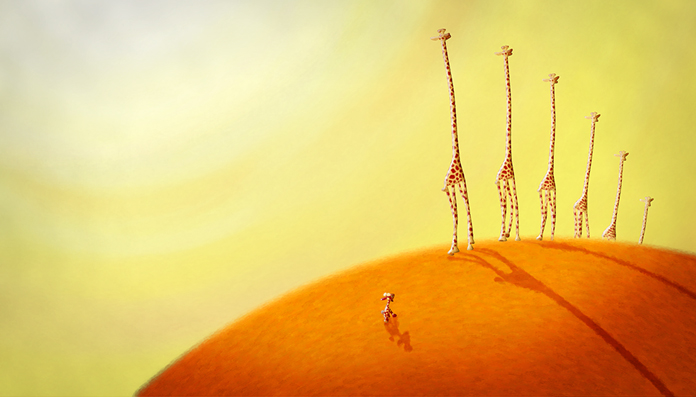 I made a film: an 8 1/2 minute animated short, my first computer animated project. I was planning to blog during the production process, but as tends to  happen during an intensely creative phase,  I just kept on delaying my blogging plans. I suppose I needed to concentrate on  making the actual film.
And now The Tie is all wrapped up!  It was produced in my home town Ghent (Belgium) by Lunanime and animation studio Creative Conspiracy with support from VAF (the Flanders Audiovisual Fund) – Thank you VAF!  I was lucky to work with two people I have known for a very long time: Annemie Degryse, the producer at Lunanime who I went to college with, and Inge Daveloose, who I know from a long time ago when we both worked on Richard Williams' The Thief and the Cobbler in London. Inge did the colour studies and backgrounds for The Tie.
So what's the new film all about? As the title suggests, it's about a tie. In fact it's about two different types of ties: the kind of tie that you put around your neck and the kind of  tie between people – or rather giraffes, because it has no people in it.
Here is an official bit of blurb:
'The Tie was inspired by an early memory I have of being lifted high up in the air by my father. The film deals with the ties between people: the meetings, partings and reunions that affect us all. I wanted the purity of the story to shine through, which is why I decided to pare the film down to its essential elements: a tall giraffe, a small giraffe, some other giraffes, a tree and, of course, a tie.'
Lunanime held a preview screening in the Sphinx cinema in Ghent. We printed posters and I even made giraffe ears for the children. Here are some pictures from the screening:
And now for the REALLY exciting news: The Tie has been selected for the Generation Kplus section of the Berlinale – WOOHOOOO! This will be the world festival premiere. The Berlinale is one of the world's most prestigious film festivals, so I am really looking forward to going there. Here is the screening schedule for anyone who is interested in coming along:
11th February 10:00 Haus der Kulturen der Welt Kino 1 – I will be present at this screening.
12th February 10:30 CinemaxX 1
13th February 09:30 Zoo Palast 1
15th February 10:00 Filmtheater am Friedrichshain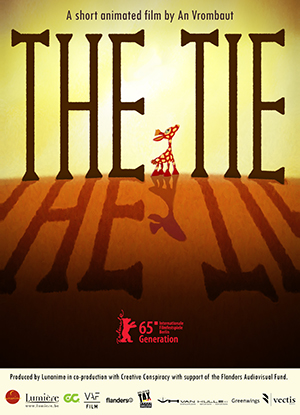 Shortly after the Berlinale The Tie will be screened at Anima in Brussels. To keep up to date with festival screenings and news about The Tie please like the Facebook page www.facebook.com/thetiefilm or follow @TheTie on Twitter. Now that the film is finished, I am planning to do some retrospective blogging about the different stages of the production process. In the meantime, here are a few more stills from the film:
Happy Giraffy Christmas (and an octopus in a onesie)
A Merry Christmas and Happy New Year to everyone.  I recently started work on my short film THE TIE with Lunanime and Creative Conspiracy in my hometown of Ghent in Belgium.  And guess what? It features… yes, GIRAFFES.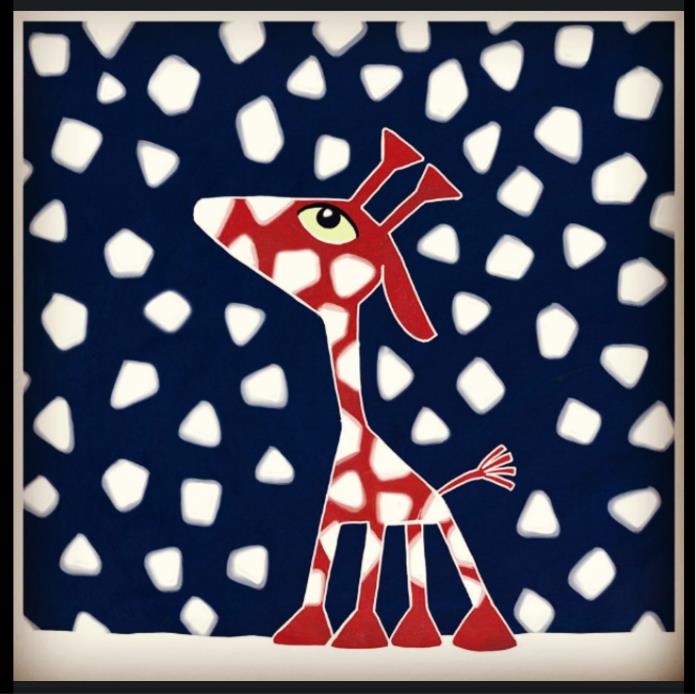 Inspired by a picture of a horse in a onesie on Twitter, I decided to create this non-giraffe card too: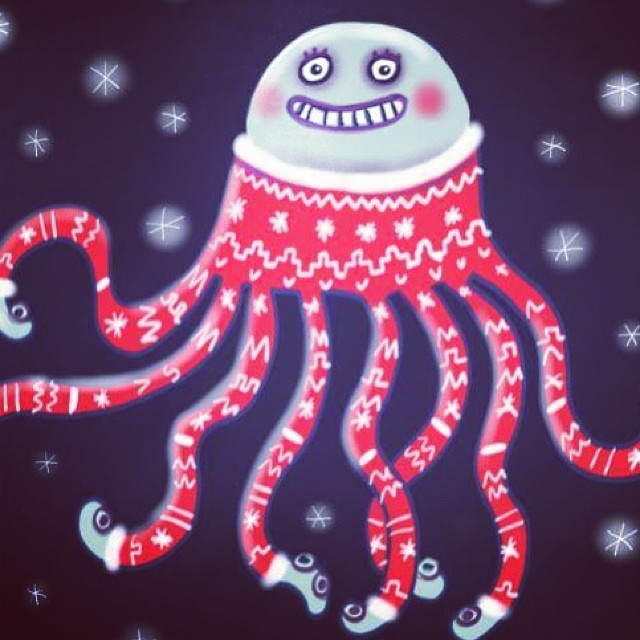 Festive octopus onesie one size fits all only £12.99 order from www.octopusonesies.co.uk   (ok, I made that last bit up).
Happy Giraffy Octopussy Christmas to all!
An x