Storytelling and 3D printed crocodiles
I did a half term story-telling  and craft event with MyMinifactory at the iMakr 3D printing shop near Farringdon.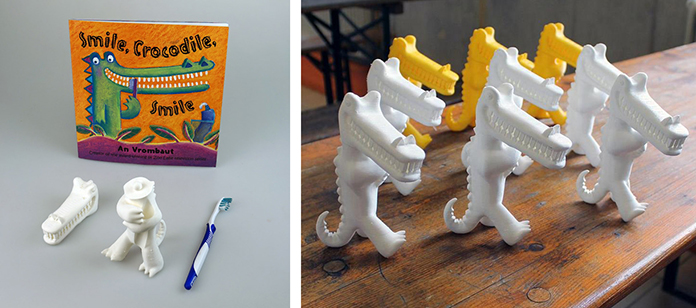 When I arrived at  iMakr  I was greeted by an army of 3D-printed Clarabella Crocodiles lined up  and ready for painting.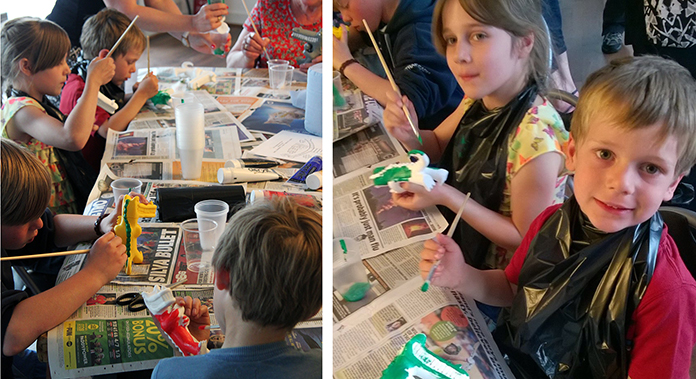 Each child was given their own Clarabella Crocodile to decorate with acrylic paints.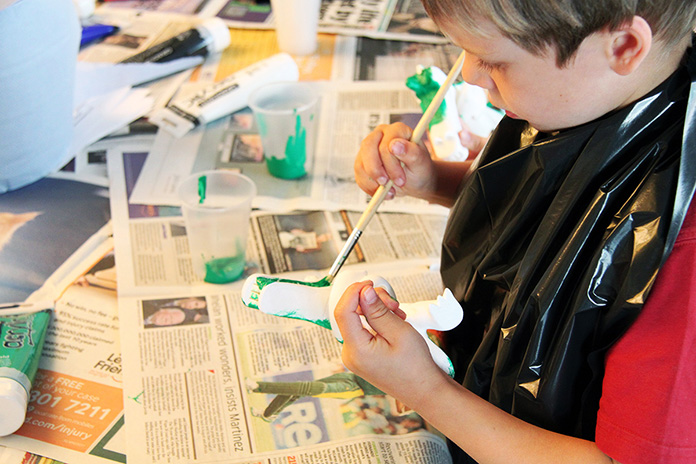 We used  bin-bag aprons. Très chic!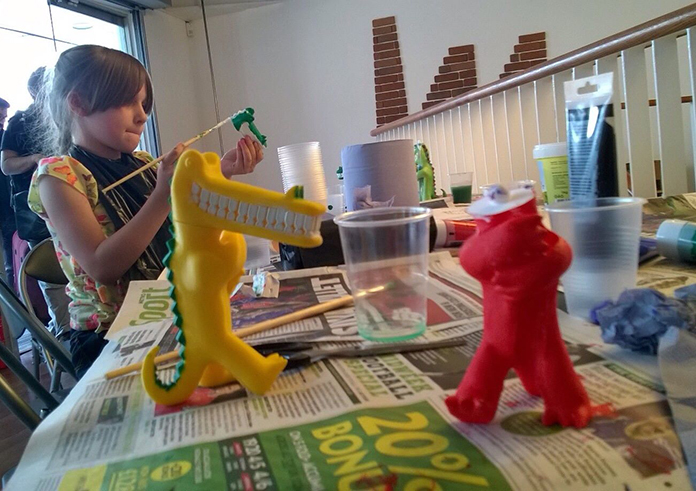 Extreme concentration required.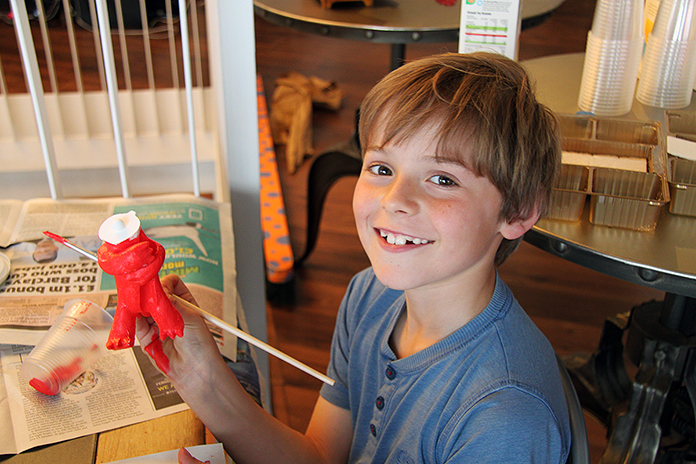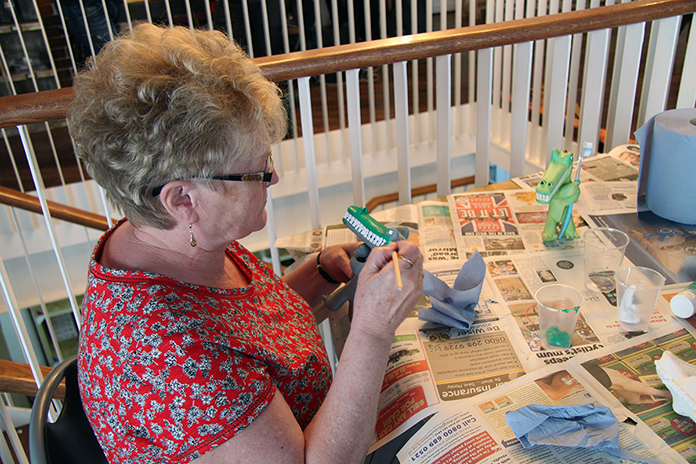 Even the grannies got busy painting.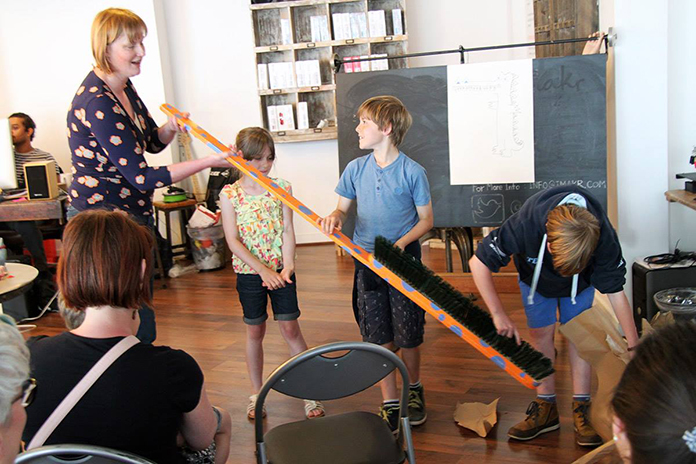 Life-sized crocodile toothbrush at the story-telling session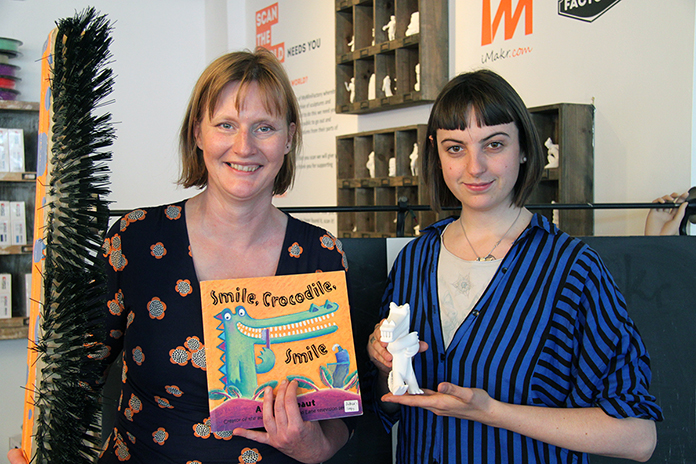 With Eva Sbaraini, designer at MyMiniFactory who came up with the idea of a Clarabella Crocodile toothbrushholder and built the model. More about my collaboration with Eva and MyMiniFactory.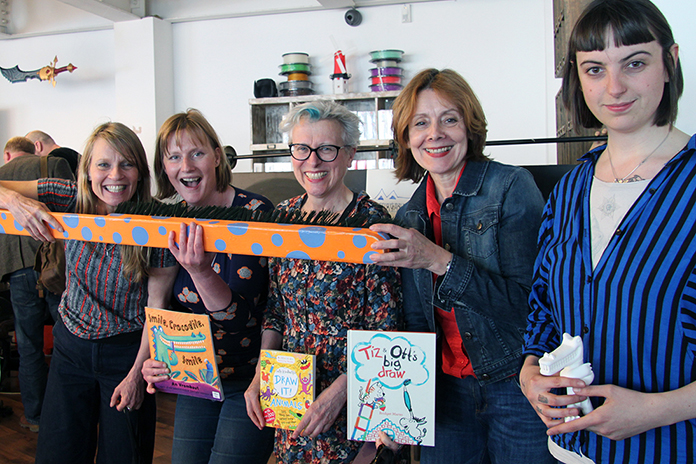 The iMakr shop is just around the corner from the Courtyard Studio so fellow Courtyarders Karin Littlewood, Sally Kindberg and Bridget Marzo popped by! Bridget and Sally couldn't resist showing off their new books :).
My book 'Smile, Crocodile, Smile' is available as a paperback or as a digital MeBook.
64 Zoo Lane book buddies
I discovered a lovely idea on the CBeebies website today: book buddies. They're cute character bookmarks which you can slip over the corner of a page of your favourite book. What a great idea to celebrate World Book Day! I couldn't resist making some 64 Zoo Lane ones.
From l to r: Nelson the Elephant,  Molly the Hippo, Herbert the Warthog and Kevin the Crocodile
If you'd like to make your own check out this video on the CBeebies website.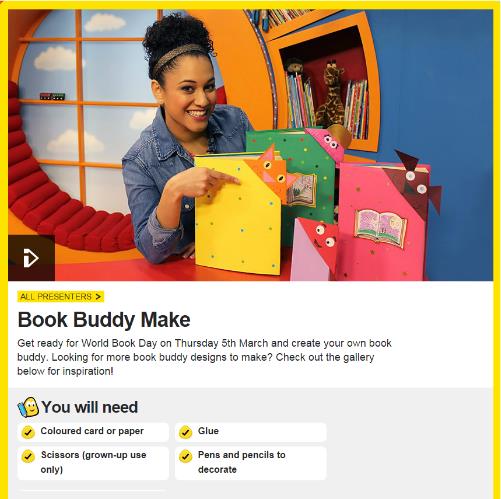 I didn't make a Georgina the Giraffe one; it's too tricky with that long neck. Maybe I should design my own Georgina bookmark!
64 Zoo Lane story time and crafts in Harrow – Saturday 27th July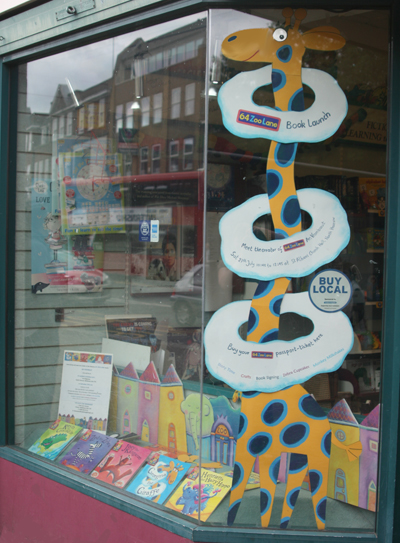 Today I fitted this 64 Zoo Lane window display at The New Leaf Bookshop in Pinner. Doesn't it look fab?  To celebrate the publication of new editions of the 64 Zoo Lane picture books I've decided to hold an event with my local independent bookshop .  Get your passport to lots of 64 Zoo Lane fun and join me  in North Harrow on Saturday 27th July.
I've  been busy printing passports….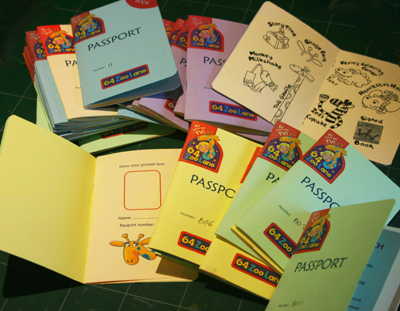 The 64 Zoo Lane passport includes:
Story time at 11:15 am and 12:15 pm
Craft activities: make giraffe or zebra ears, Henrietta's Hairdo and more
Decorate a Zebra Cupcake Activity (and you can eat it too of course!) 
A monkey milkshake  – yum yum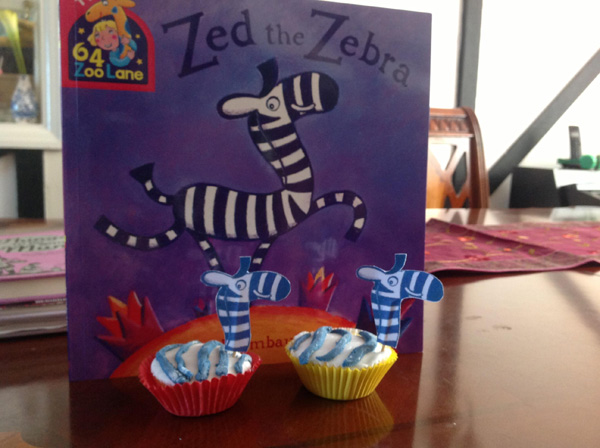 We'll also be creating  a very talllllllll  giraffe drawing. In between readings Judy fromThe New Leaf  Bookshop will be selling 64 Zoo Lane books which  I will sign and dedicate.
You can buy your 64 Zoo Lane Passport from The New Leaf  Bookshop in Pinner  www.thenewleafbookshop.com Tel: 020 8866 9116. Passports cost £5 from the shop / £6 at the event itself. Or for £10 you get a special passport which includes a signed picture book  (RRP £6.99) as well as all the activities and treats listed above. Free entry for children under 2 and adults. Coffees and teas will be available.
I hope to meet lots of 64 Zoo Lane fans. Why not come dressed up as your favourite animal? I will be wearing my giraffe ears.
SEE YOU SOON!
WHEN? Saturday 27th July from 10:45 am to 12:45 pm
WHERE? St Alban's Church Hall, The Ridgeway, North Harrow HA2 7PF

The 64 Zoo Lane books are published by Hodder Children's Books.