Storytelling and 3D printed crocodiles
I did a half term story-telling  and craft event with MyMinifactory at the iMakr 3D printing shop near Farringdon.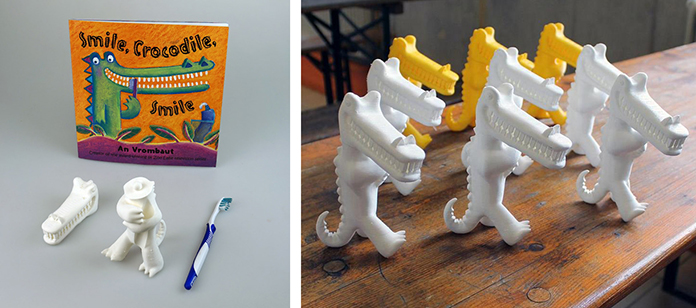 When I arrived at  iMakr  I was greeted by an army of 3D-printed Clarabella Crocodiles lined up  and ready for painting.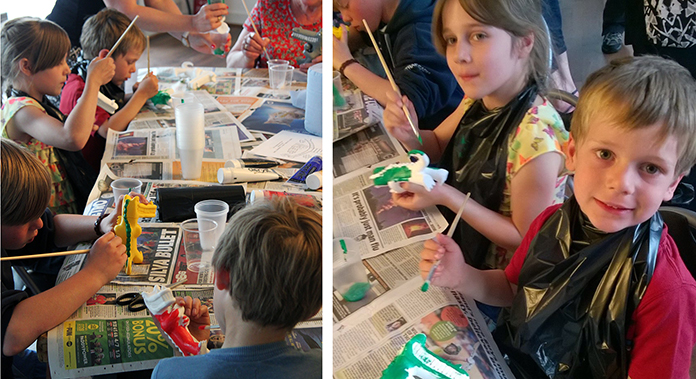 Each child was given their own Clarabella Crocodile to decorate with acrylic paints.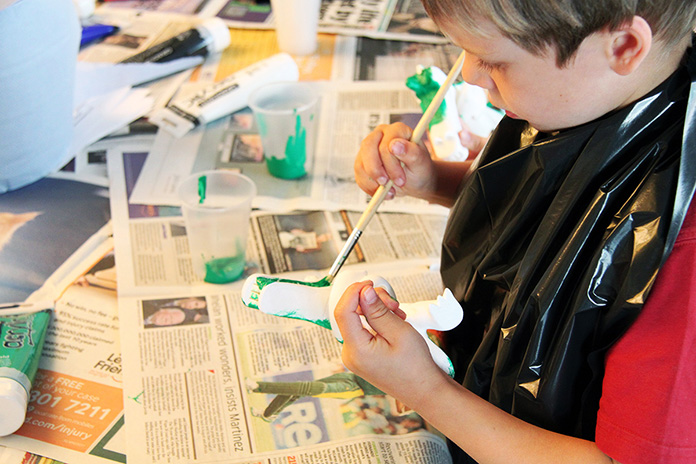 We used  bin-bag aprons. Très chic!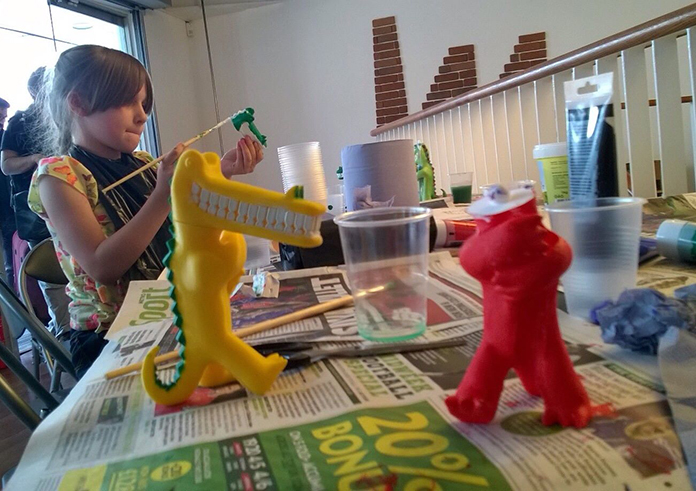 Extreme concentration required.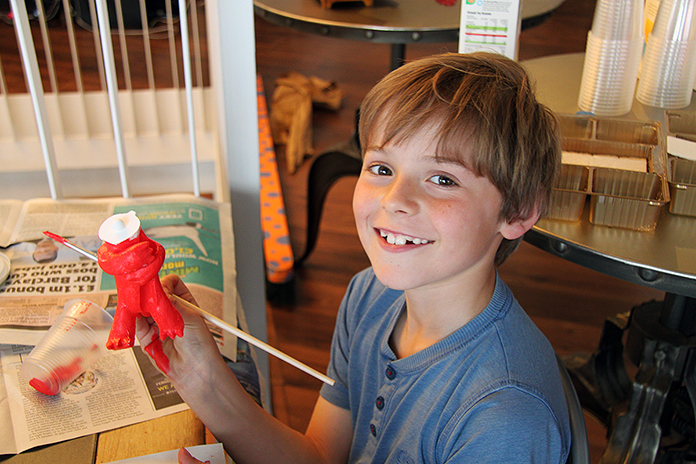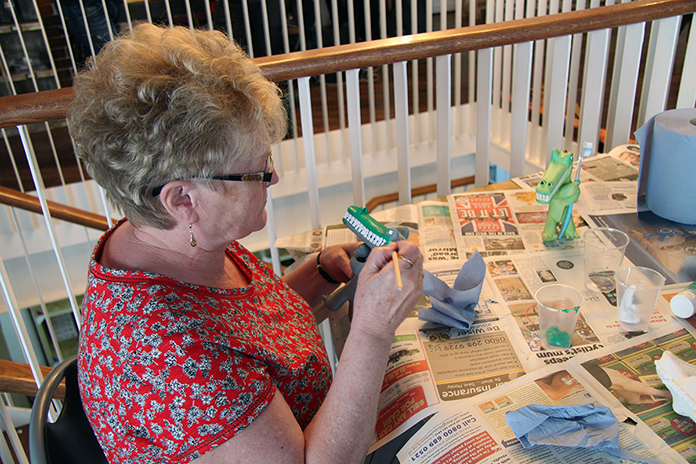 Even the grannies got busy painting.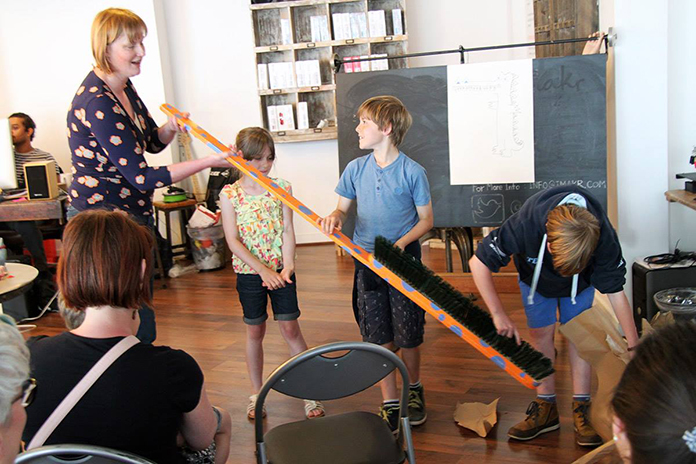 Life-sized crocodile toothbrush at the story-telling session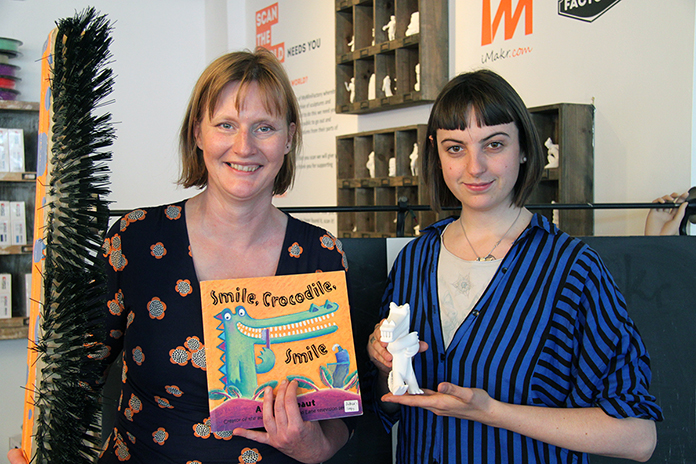 With Eva Sbaraini, designer at MyMiniFactory who came up with the idea of a Clarabella Crocodile toothbrushholder and built the model. More about my collaboration with Eva and MyMiniFactory.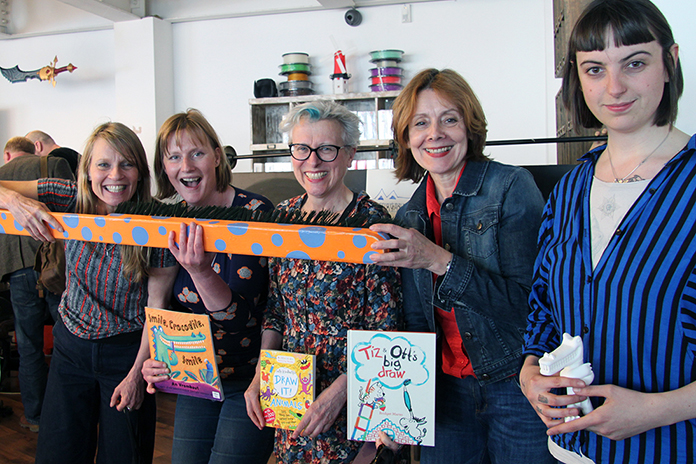 The iMakr shop is just around the corner from the Courtyard Studio so fellow Courtyarders Karin Littlewood, Sally Kindberg and Bridget Marzo popped by! Bridget and Sally couldn't resist showing off their new books :).
My book 'Smile, Crocodile, Smile' is available as a paperback or as a digital MeBook.