Beale Park 64 Zoo Lane book event pictures
On Saturday 20th July I visited Beale Park in Berkshire for the launch of the re-issued 64 Zoo lane books. Beale Park is a wildlife park on the banks of the river Thames. It's home to lots of wonderful creatures including alpacas, meerkats, owls, capybaras and this feathered beauty: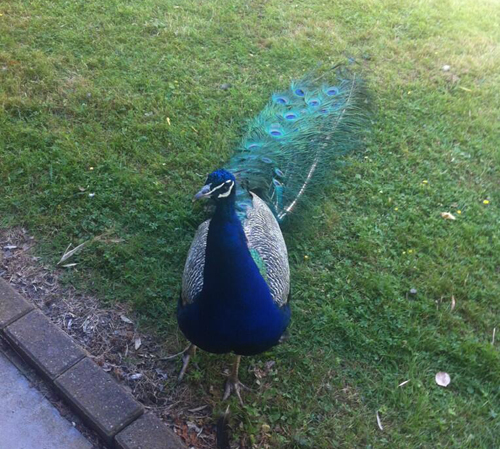 Here's my version of a Beale Park peacock.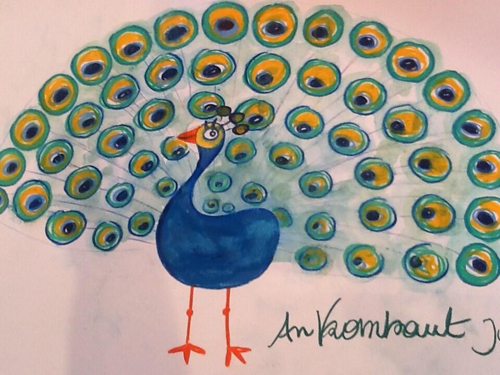 I started story time with the story of Georgina the Giraffe who is incredibly tall.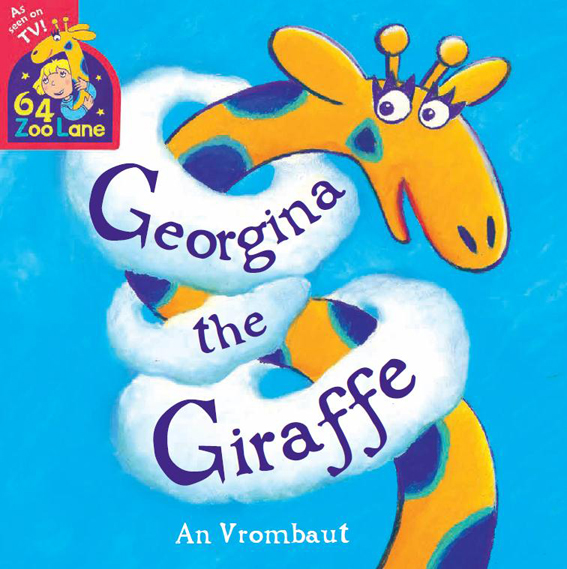 Craft activities followed. Here's Georgina's long neck. A group effort!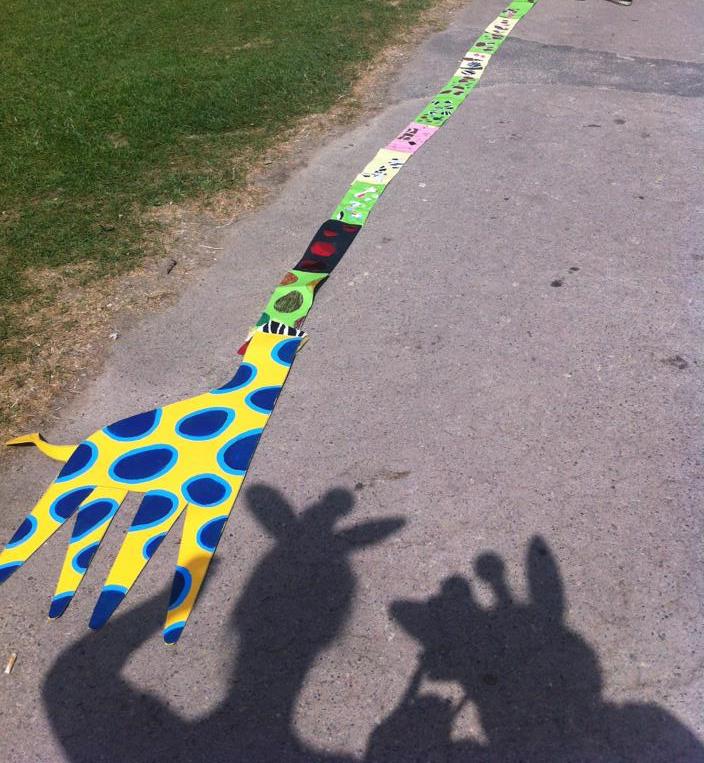 The shadow giraffe ears and ossicones (those antlery things)  belong to myself and  Nellie Williams, wonderful and indefatigable events organiser.
There was an opportunity to enter my Giraffe Art competition.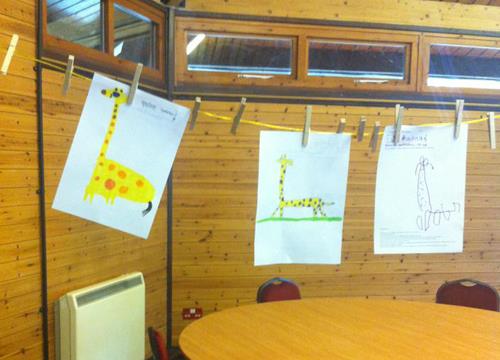 Concentration required…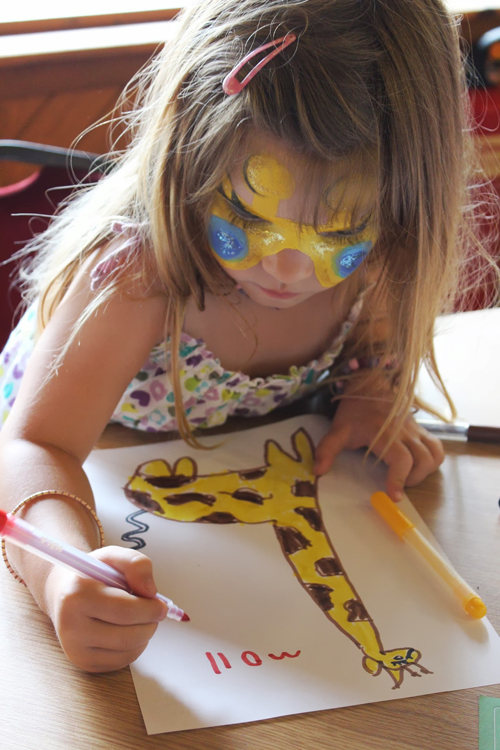 What a charming specimen!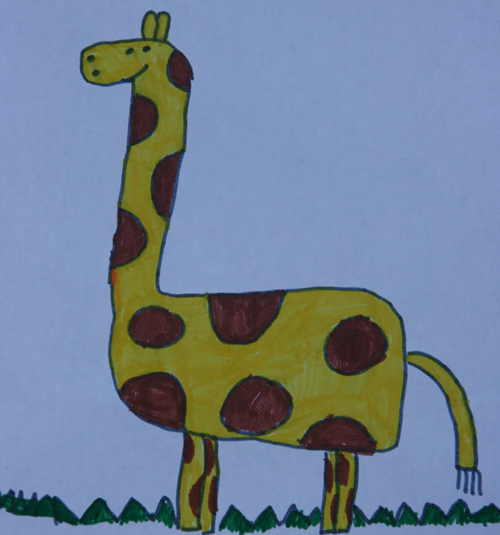 Not quite a giraffe, but equally lovely: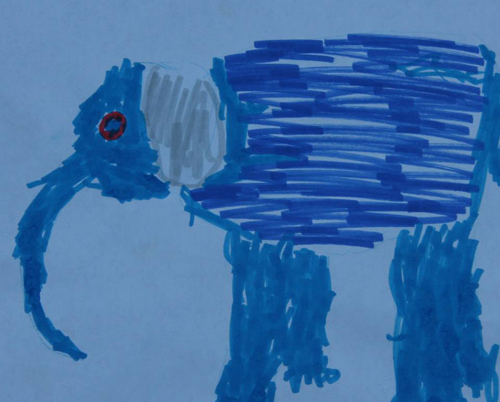 There's still time to enter the Giraffe Art competition (details here).  The deadline is 4th August.
Faces were painted  by the talented Trina of Jinglejellies.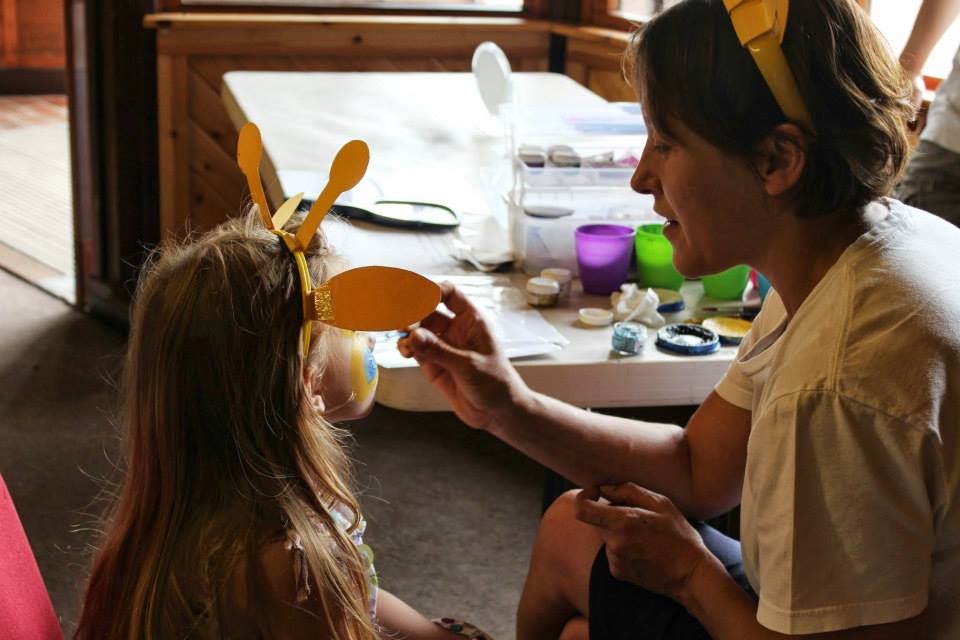 Georgina the Giraffe and Zed the Zebra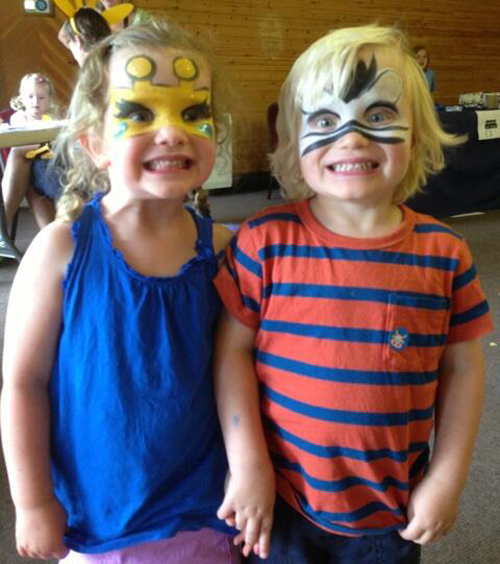 Books were sold by Alison of the Wallingford Bookshop (l) and signed by me (r).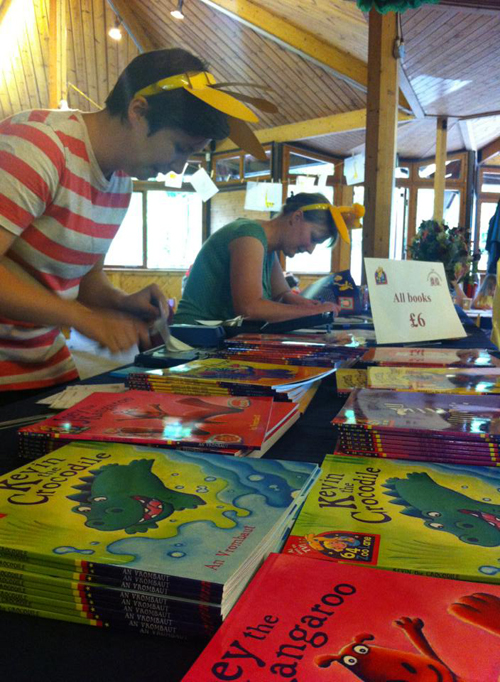 And last but not least, I was presented with a gift from Beale Park: sponsorship of a capybara (my 2nd favourite animal after giraffes).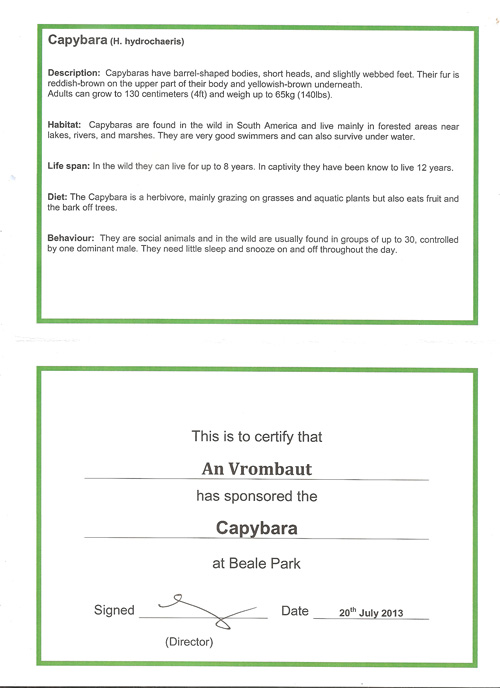 Here she is: Peggy-Sue the Capybara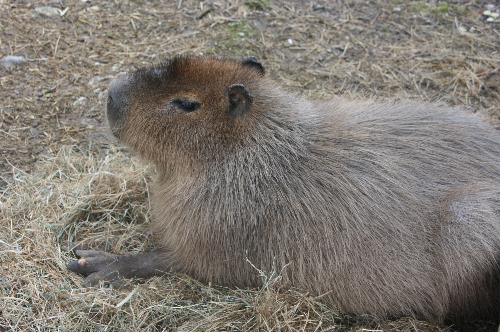 Many thanks to Nellie, Beale Park, Wallingford Bookshop, Hodder Children's books and everyone else who helped to make it a wonderful day!
64 Zoo Lane story time and crafts in Harrow – Saturday 27th July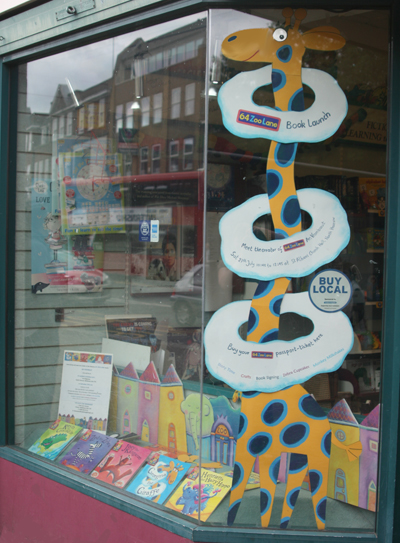 Today I fitted this 64 Zoo Lane window display at The New Leaf Bookshop in Pinner. Doesn't it look fab?  To celebrate the publication of new editions of the 64 Zoo Lane picture books I've decided to hold an event with my local independent bookshop .  Get your passport to lots of 64 Zoo Lane fun and join me  in North Harrow on Saturday 27th July.
I've  been busy printing passports….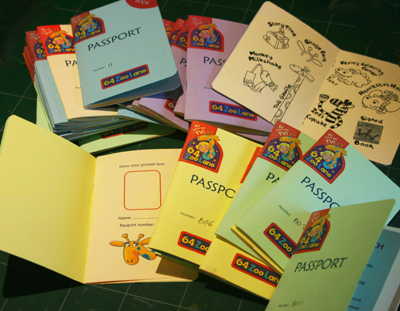 The 64 Zoo Lane passport includes:
Story time at 11:15 am and 12:15 pm
Craft activities: make giraffe or zebra ears, Henrietta's Hairdo and more
Decorate a Zebra Cupcake Activity (and you can eat it too of course!) 
A monkey milkshake  – yum yum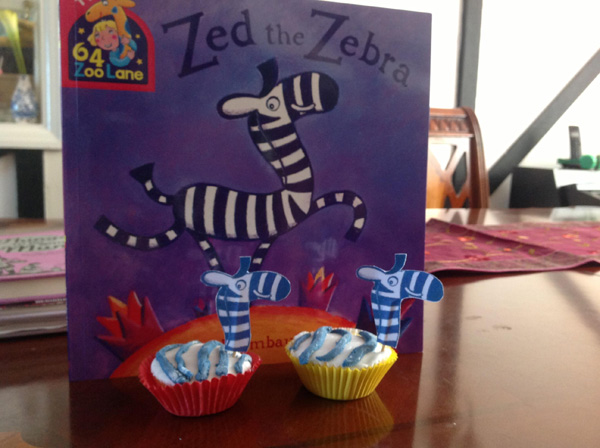 We'll also be creating  a very talllllllll  giraffe drawing. In between readings Judy fromThe New Leaf  Bookshop will be selling 64 Zoo Lane books which  I will sign and dedicate.
You can buy your 64 Zoo Lane Passport from The New Leaf  Bookshop in Pinner  www.thenewleafbookshop.com Tel: 020 8866 9116. Passports cost £5 from the shop / £6 at the event itself. Or for £10 you get a special passport which includes a signed picture book  (RRP £6.99) as well as all the activities and treats listed above. Free entry for children under 2 and adults. Coffees and teas will be available.
I hope to meet lots of 64 Zoo Lane fans. Why not come dressed up as your favourite animal? I will be wearing my giraffe ears.
SEE YOU SOON!
WHEN? Saturday 27th July from 10:45 am to 12:45 pm
WHERE? St Alban's Church Hall, The Ridgeway, North Harrow HA2 7PF

The 64 Zoo Lane books are published by Hodder Children's Books.