THE BIG DRAW Story Time and Activities at Wokingham Libraries
I'm visiting three Wokingham Borough Council libraries  during half term on Wednesday 30th October. I'll read stories and brush a crocodile's teeth.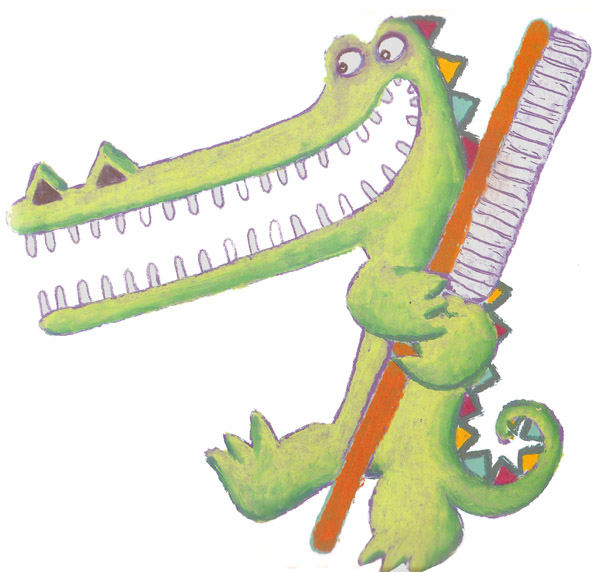 The event is  part of The Big Draw so I will draw lots of 64 Zoo Lane animals and I plan to get everyone else drawing too! There will be four 45 minute sessions:
11 am Wokingham Library
3:40 pm Winnersh Library
Tickets cost £3.  Contact Wokingham Borough Council (0118) 978 1368
I will also pop into the Chapter One Bookshop in Woodley from 2.45pm to3.15pm to sign books.

Beale Park 64 Zoo Lane book event pictures
On Saturday 20th July I visited Beale Park in Berkshire for the launch of the re-issued 64 Zoo lane books. Beale Park is a wildlife park on the banks of the river Thames. It's home to lots of wonderful creatures including alpacas, meerkats, owls, capybaras and this feathered beauty: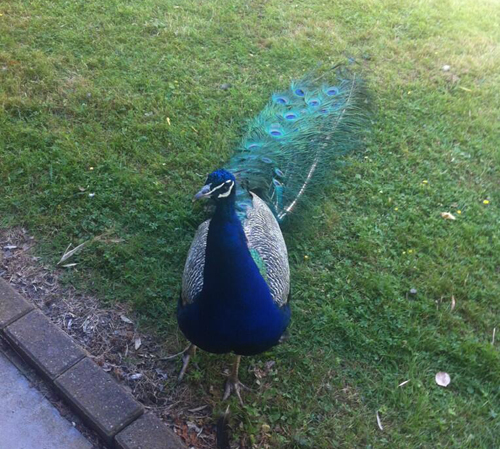 Here's my version of a Beale Park peacock.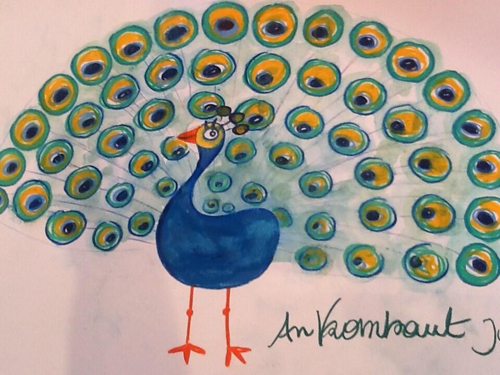 I started story time with the story of Georgina the Giraffe who is incredibly tall.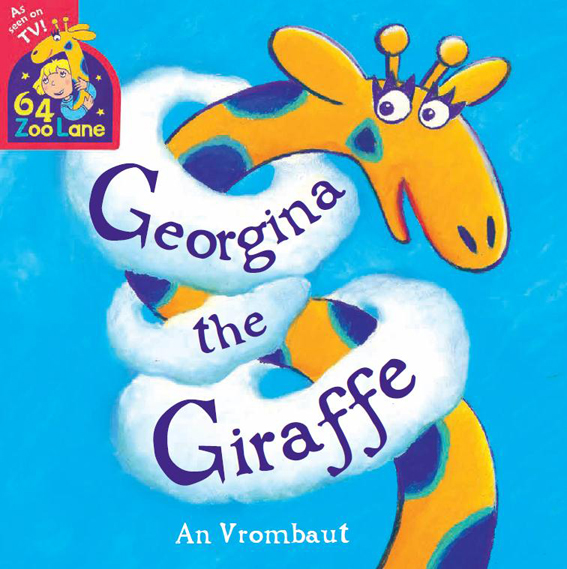 Craft activities followed. Here's Georgina's long neck. A group effort!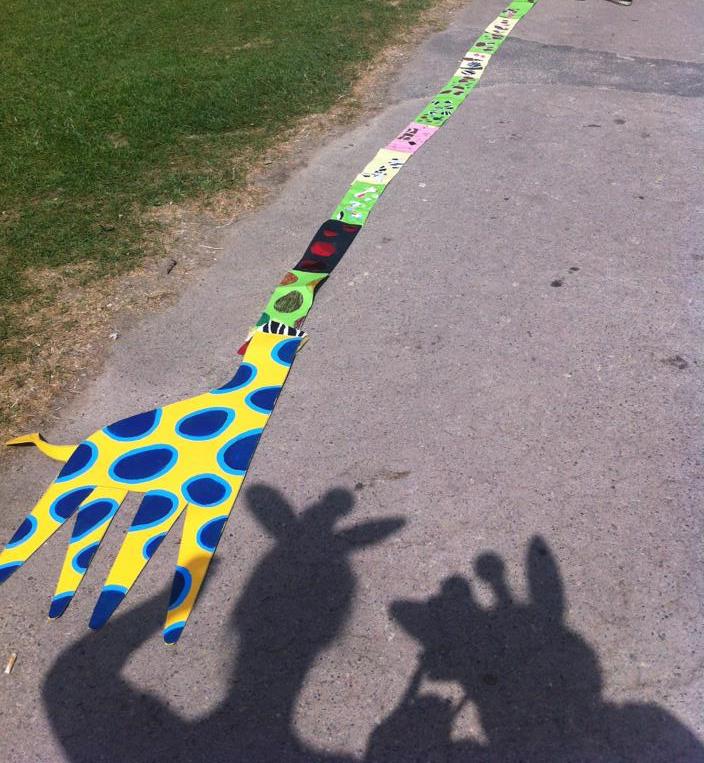 The shadow giraffe ears and ossicones (those antlery things)  belong to myself and  Nellie Williams, wonderful and indefatigable events organiser.
There was an opportunity to enter my Giraffe Art competition.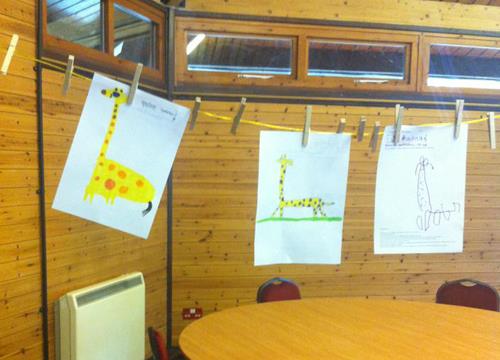 Concentration required…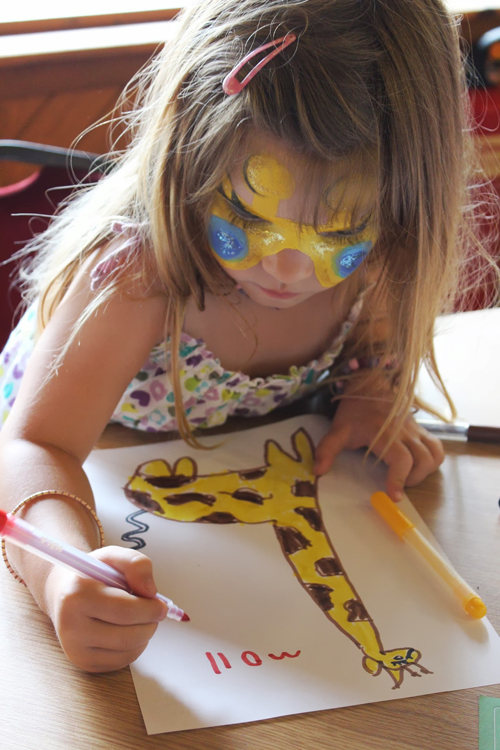 What a charming specimen!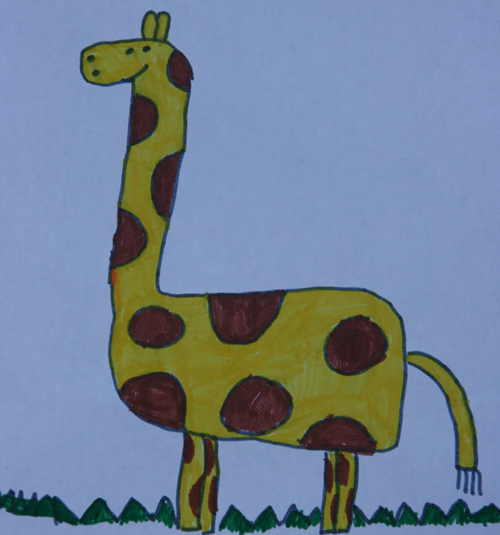 Not quite a giraffe, but equally lovely: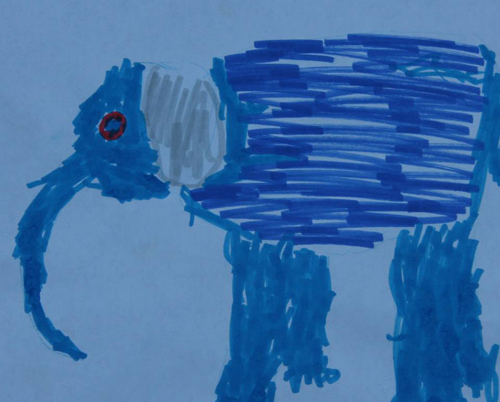 There's still time to enter the Giraffe Art competition (details here).  The deadline is 4th August.
Faces were painted  by the talented Trina of Jinglejellies.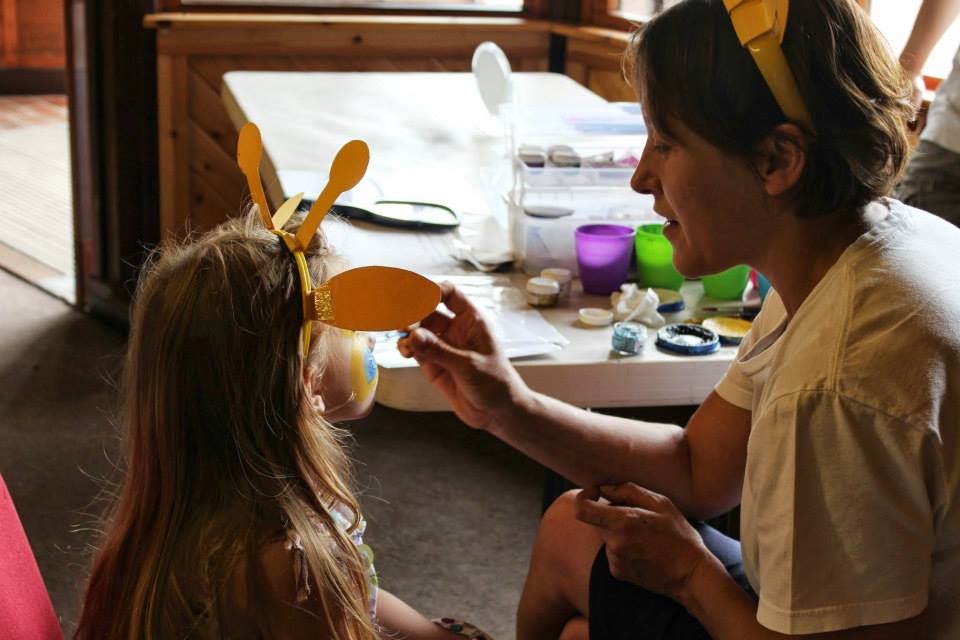 Georgina the Giraffe and Zed the Zebra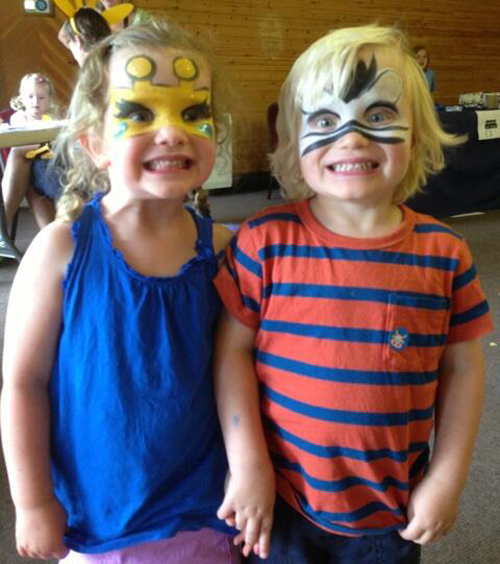 Books were sold by Alison of the Wallingford Bookshop (l) and signed by me (r).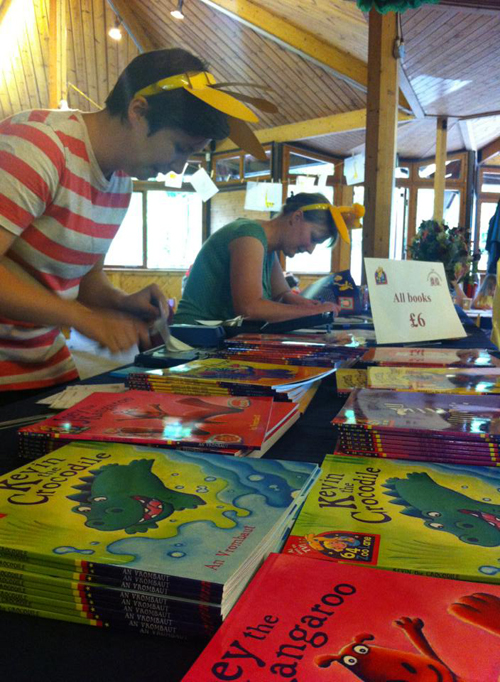 And last but not least, I was presented with a gift from Beale Park: sponsorship of a capybara (my 2nd favourite animal after giraffes).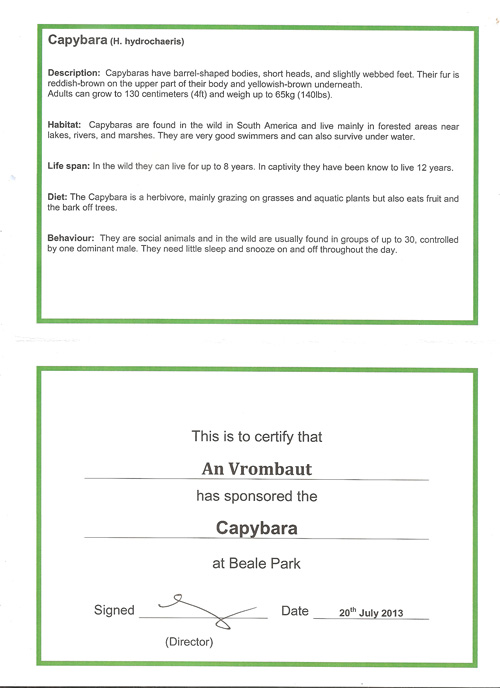 Here she is: Peggy-Sue the Capybara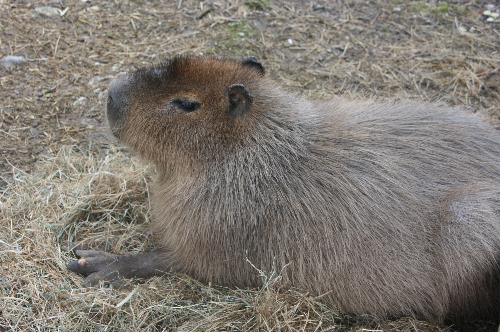 Many thanks to Nellie, Beale Park, Wallingford Bookshop, Hodder Children's books and everyone else who helped to make it a wonderful day!
64 Zoo Lane book launch at Beale Park- Saturday 20th July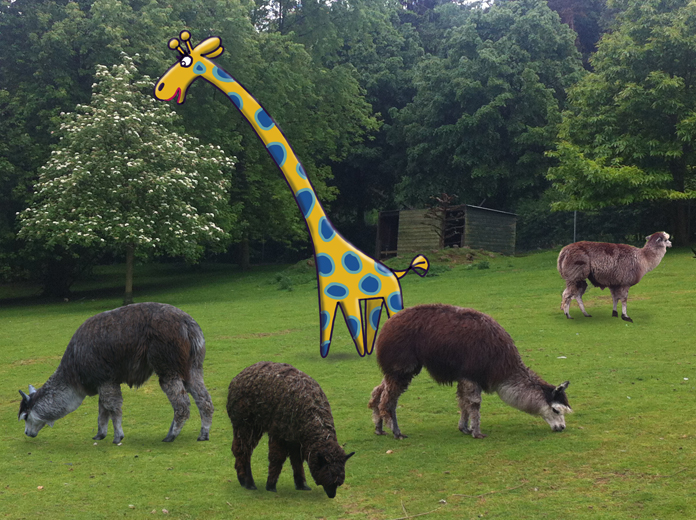 A giraffe among the alpacas? Yes, on Saturday 20th July Georgina the Giraffe from 64 Zoo Lane will be visiting picturesque Beale Park  near Pangbourne on the banks of the river Thames in Berkshire .
Come and  meet the creator of 64 Zoo Lane -that's me- and listen to  64 Zoo Lane stories at 11:00 am, 12:30 pm, 2 pm and 3:30 pm. Each reading will be followed by a drawing demonstration and craft activities. We'll even be making a giraffe who's incredibly tallllllllllllll. Readings and activities are included in the park admission fee. The Wallingford Bookshop will bring  64 Zoo Lane  books  to sell. I'll bring my special signing pen and giraffe ears along  for the occasion!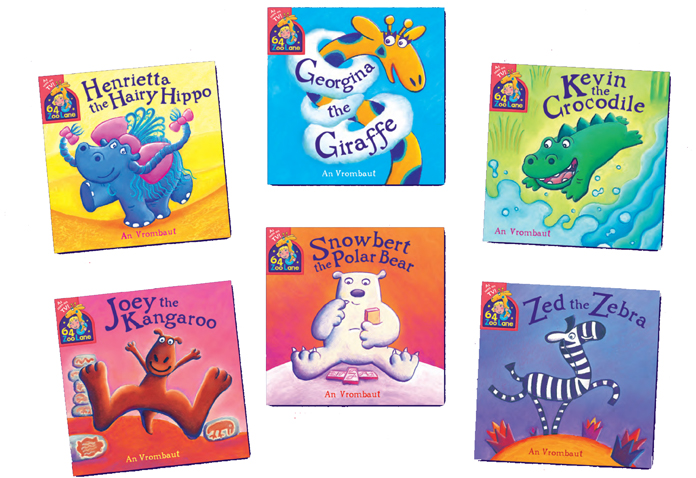 Beale Park  makes a great day out for all the family with its animals, gardens, play and activities. For information  including admission prices and directions visit www.bealepark.co.uk or email or email nell@bealepark.co.uk.
There are lots of animals to discover. Here are some of my favourites: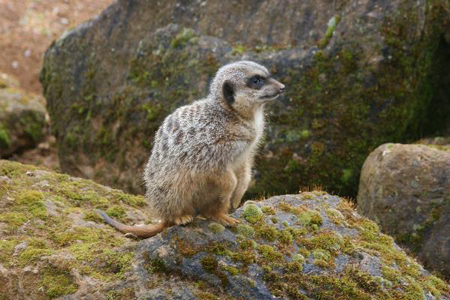 Meerkat – a real one (you'll also find yummy jelly meerkats at Beale Park)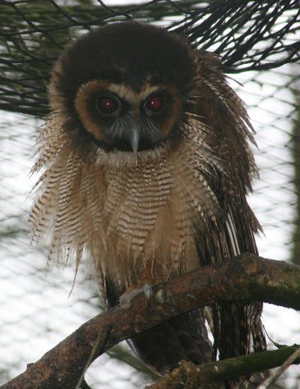 Owl- I wonder who ruffled this chap's feathers?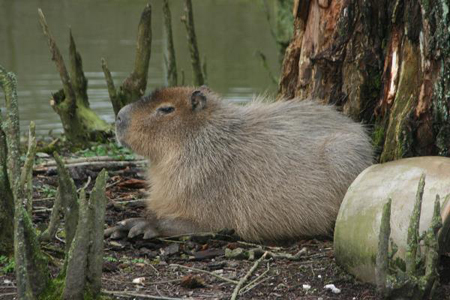 Capybara – sort of like a guinea pig but MUCH BIGGER
Beale Park has many quirky sculptures. I particularly like this buffalo one: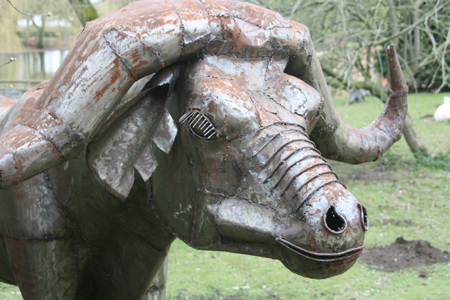 I hope to meet lots and lots of 64 Zoo Lane fans on July 20th. For regular updates follow  Beale Park's event organiser  Nellie @PeacocksPompoms on Twitter.  If you have a query please contact Nell Williams, nell@bealepark.co.uk / Tel 07827 275973
And finally, I couldn't resist drawing a rotund rodent for the occasion. So here she is: Carmen the Capybara, 64 Zoo Lane style. She's rather charming, don't you think?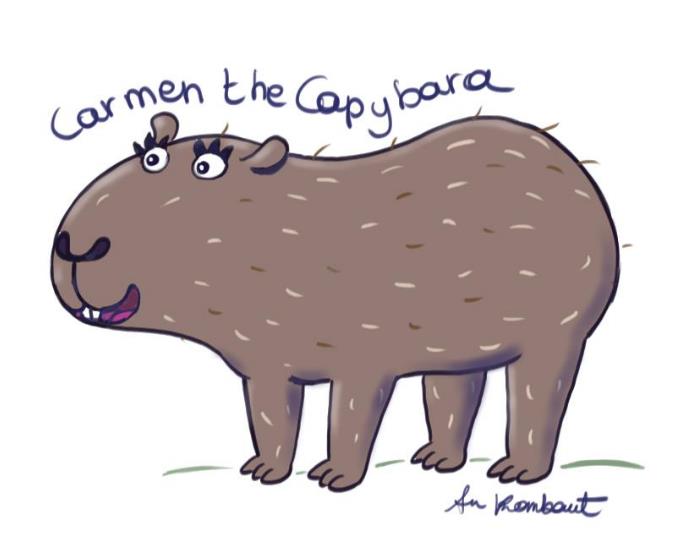 The 64 Zoo Lane picture books are published by Hodder Children's Books.