Win a signed copy of 64 Zoo Lane: Snowbert the Polar Bear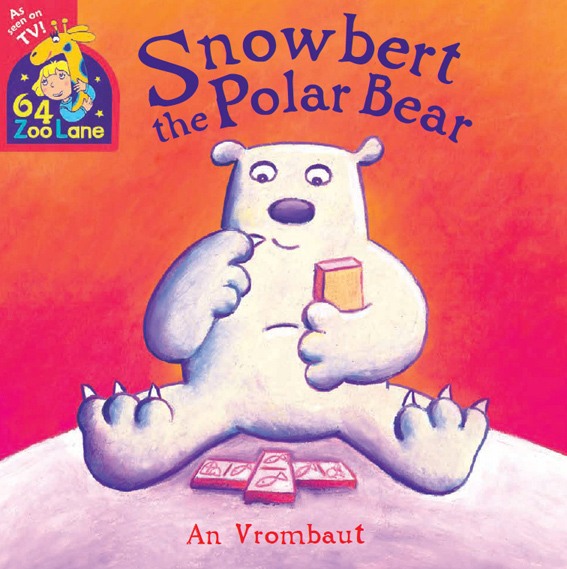 I'm running a 64 Zoo Lane Christmas  give-away. Three signed copies of Snowbert the Polar Bear are up for grabs!
The North Pole is quiet and cold. Snowbert the Polar Bear is fed up of playing dominoes alone. Will he ever find a friend?      
I'm giving one copy away on Twitter.   The winner on Twitter will also receive a signed colour sketch of Snowbert.  For more chances to win a copy of the book enter the Rafflecopter competition below. The closing date for both competitions is 15th December. Competitions open only to UK residents.
Winners of the Giraffe Art Competition
Decisions, decisions… so many giraffes to choose from.
It wasn't easy picking the winners for the Giraffe Art Competition, but with some help from my daughters and also from my editor and designer at Hodder (thank you Sarah and Jenny), I have now selected the winners. Each of the category prize winners will receive a signed 64 Zoo Lane picture book of their choice.
Winner of the 5 and under category: Jessica aged 5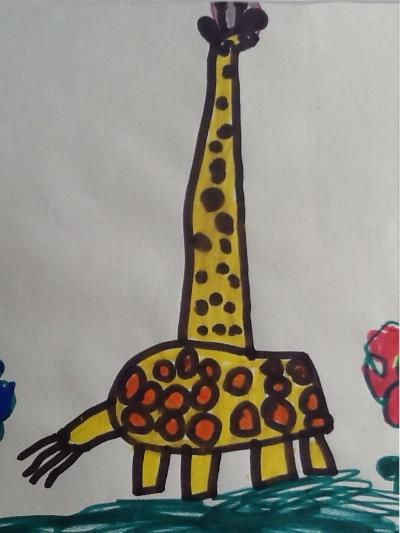 Winner of the 6 to 12 category: Molly aged 7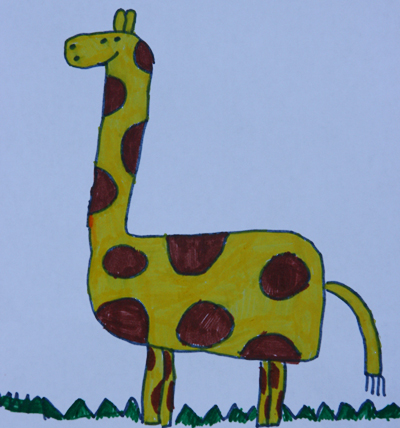 Winner of the 13 and up category: Emma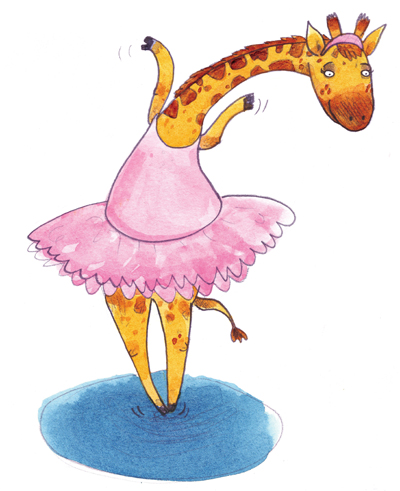 Winner of the GRAND PRIZE ( a set of 6 signed 64 Zoo Lane books) Mia aged 4. I love those spots,  Mia!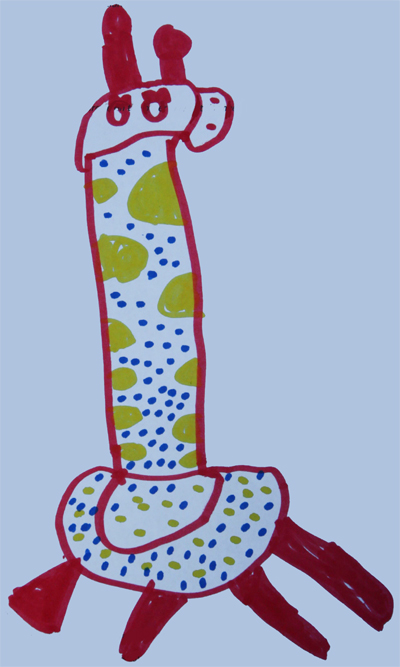 And finally, I've decided to award a SPECIAL PRIZE (one more signed book) to 7 year old Spike who created 3 giraffes including this very cool Lego one.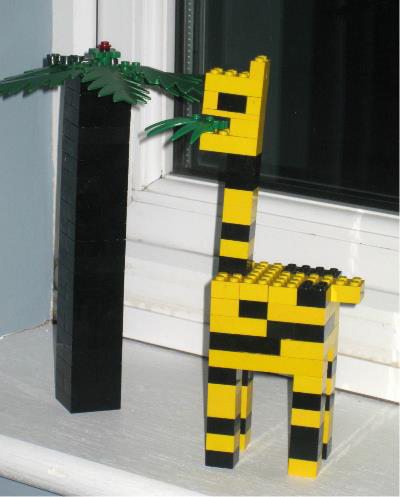 Congratulations to the winners and a big thank you to all entrants for their fantastic giraffe art. All the winners will be contacted by email.
Don't forget to visit the Giraffe Gallery to see all entries.
Win signed 64 Zoo Lane books – A Giraffy Art competition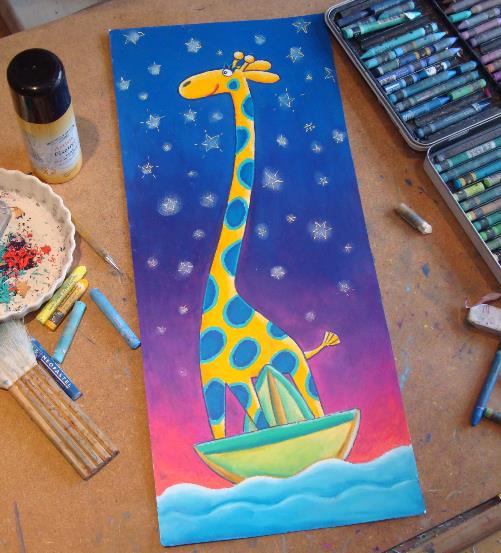 The 64 Zoo Lane picture books are published this month.  To celebrate, I am running a giraffy art competition. This is how to enter:  Draw, paint or model a giraffe, then email a picture of your art to me with your first name,  email address and age. I know  64 Zoo Lane has fans of all ages, so I've decided to open  the competition up to anyone -young and old-  in the UK. There is a prize for each  age category and an overall Grand Prize.
*drum roll* Grand Prize
 A set of six signed 64 Zoo Lane books – yep, 6 books signed and dedicated by the author/illustrator. I'll even add a sketch of the characters.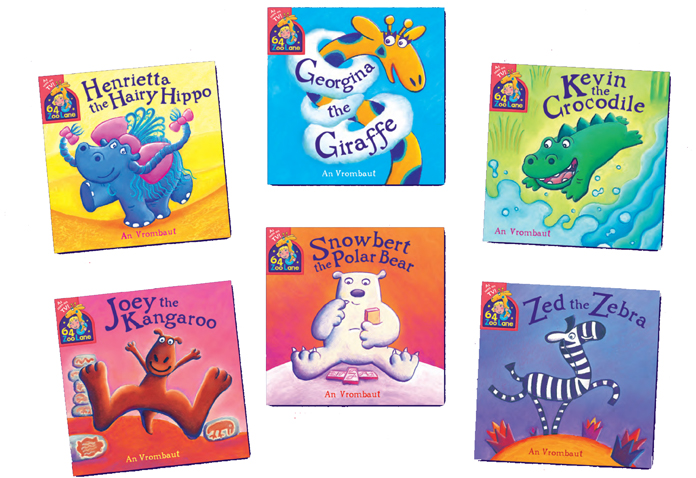 Category prizes (0-5 , 6-12 , 13 and up)
A signed 64 Zoo Lane book of your choice
And best of all,  all entries will be displayed in the world-renowned  Giraffe Gallery.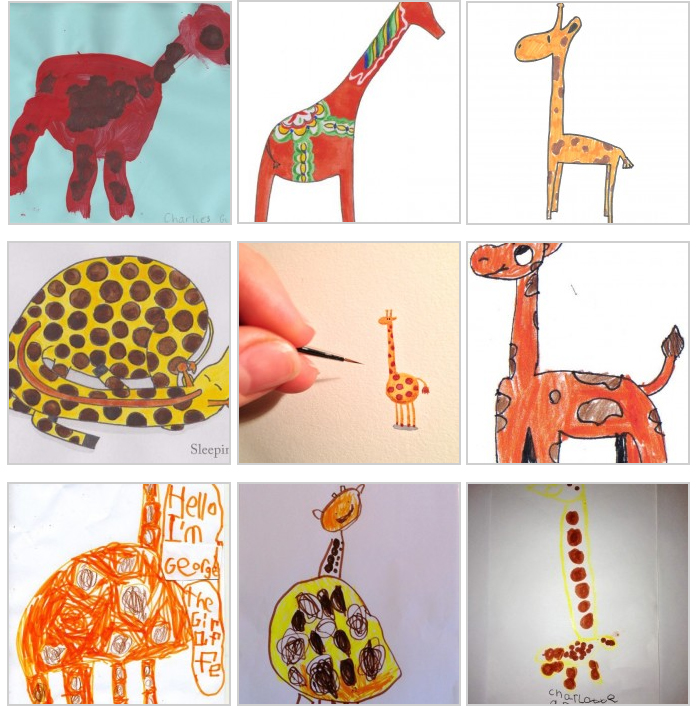 Good luck!
Competition Rules:
1) Entry open to any UK resident. Age categories: 5 and under / 6 to 12 / 13 and up.
2) Closing date 4th August 2013
3) The winners will be announced on 2nd September 2013.
4) Any art technique is allowed: drawing, painting, collage, modelling, computer graphics etc. Entries must be your own work.
5) Email a picture of your art to me with your first name, contact email address and age.
6) Email addresses will  be used only to contact  the winners.
7) All entries will be displayed in the Giraffe Gallery using entrants' first names as a caption. Entries may also be displayed on Twitter , Facebook and Pinterest
8) Grand Prize: set of six signed 64 Zoo Lane picture books , category prizes: one signed 64 Zoo Lane book of your choice for each category