Happy Giraffy Christmas (and an octopus in a onesie)
A Merry Christmas and Happy New Year to everyone.  I recently started work on my short film THE TIE with Lunanime and Creative Conspiracy in my hometown of Ghent in Belgium.  And guess what? It features… yes, GIRAFFES.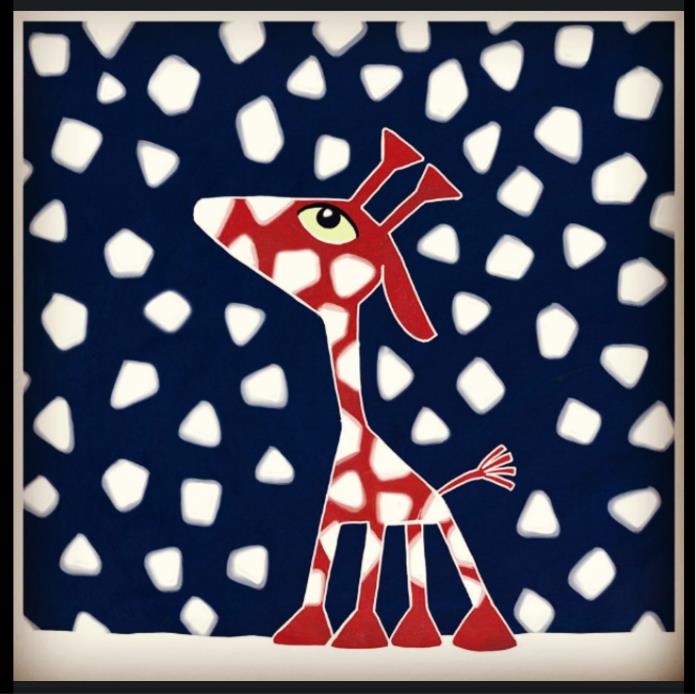 Inspired by a picture of a horse in a onesie on Twitter, I decided to create this non-giraffe card too: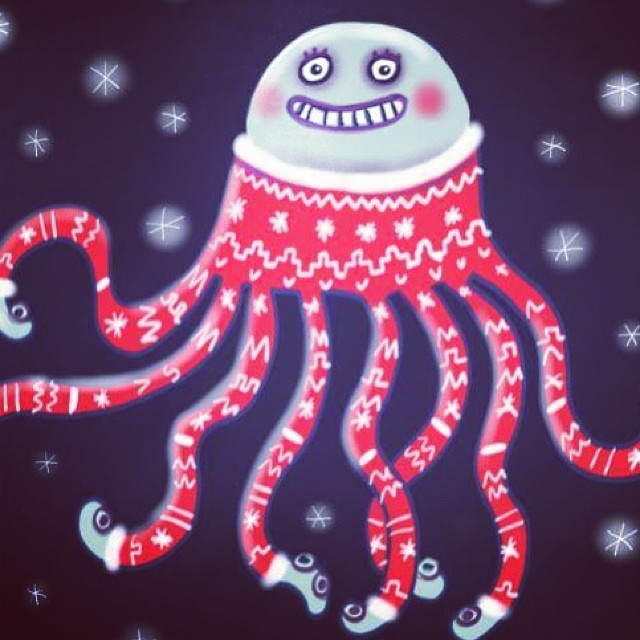 Festive octopus onesie one size fits all only £12.99 order from www.octopusonesies.co.uk   (ok, I made that last bit up).
Happy Giraffy Octopussy Christmas to all!
An x
Win a signed copy of 64 Zoo Lane: Snowbert the Polar Bear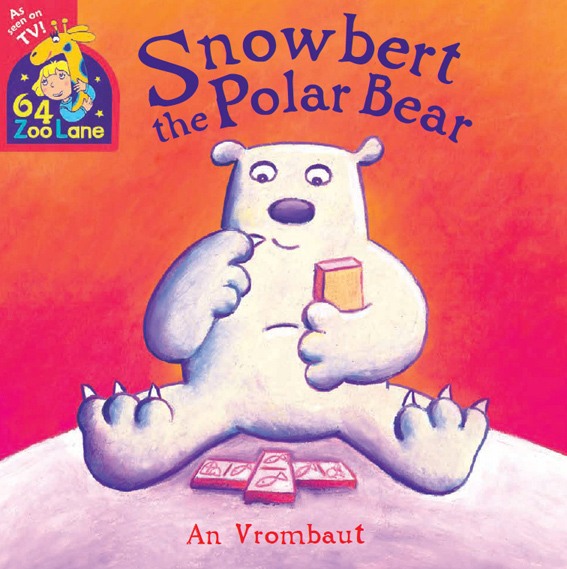 I'm running a 64 Zoo Lane Christmas  give-away. Three signed copies of Snowbert the Polar Bear are up for grabs!
The North Pole is quiet and cold. Snowbert the Polar Bear is fed up of playing dominoes alone. Will he ever find a friend?      
I'm giving one copy away on Twitter.   The winner on Twitter will also receive a signed colour sketch of Snowbert.  For more chances to win a copy of the book enter the Rafflecopter competition below. The closing date for both competitions is 15th December. Competitions open only to UK residents.