Framed Film Festival – Barbican
Monday, 9 November 2015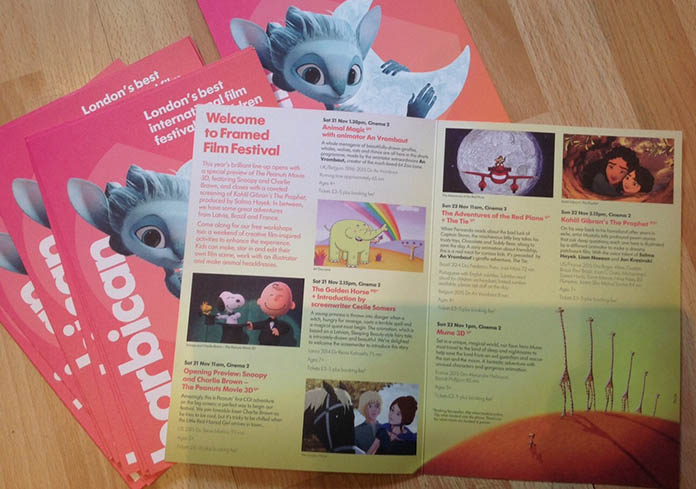 I have some very exciting news! My films will be screened at the Framed Film Festival for children at the Barbican on 21 November.  Three shorts will be  shown – including my new film The Tie – as well as two episodes of 64 Zoo Lane. The screening is entitled 'Animal Magic with animator An Vrombaut' and  is the first such screening dedicated solely to my work. There will be wolves, whales, kitten, tigers, elephants –  and giraffes of course!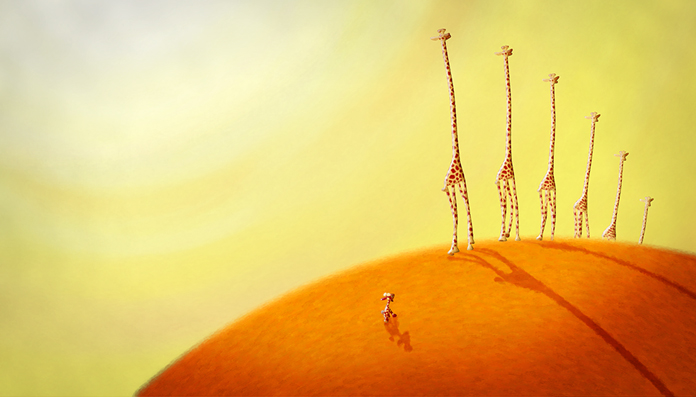 The Tie – Special Mention at Berlinale Generation 2015 and Amsterdam Young Audience Award at KLIK! 2015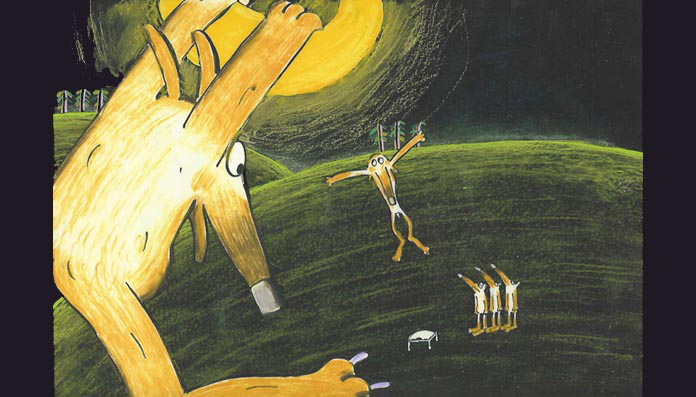 Little Wolf – my graduation film from the RCA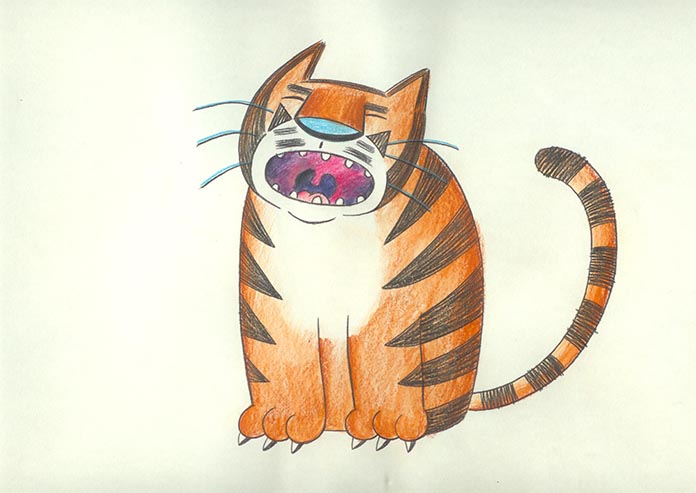 When I Grow Up I Want To Be A Tiger – animated short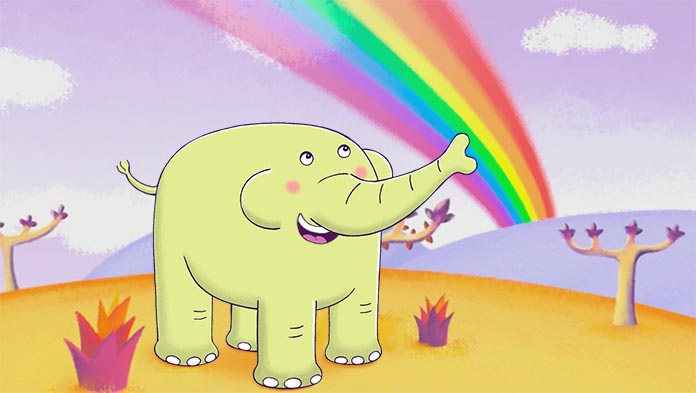 64 Zoo Lane
I will be at the screening to talk about my animal creations, and during the rest of the day I will be in the cinema foyer to sign books and run a free 'animal-ears' workshop. I will be joined by artist Shelly Wain who is designing hats based on some of the other films showing at the festival.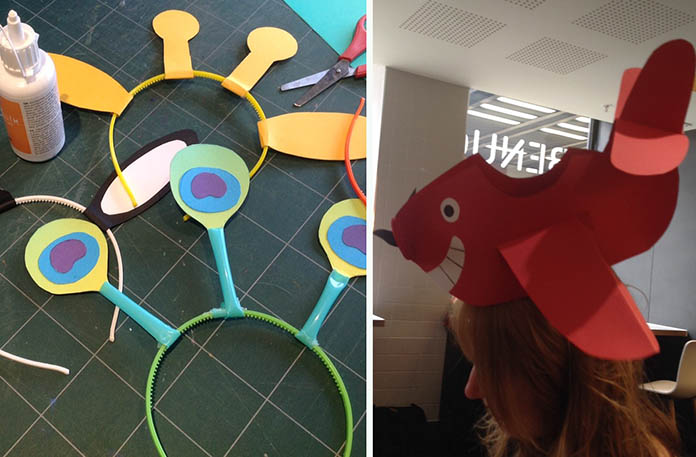 64 Zoo Lane animal ears and Shelly wearing a Red Plane hat
The screening is on Saturday 21 November at 1:30 pm. You can book tickets here: Animal Magic with animator An Vrombaut screening. The Tie will also be shown on Sunday 22 November as a short with  The Adventures of the Red Plane feature. I won't be there on the Sunday, but another artist, Sarah Page, will run the free animal ears/hats workshop.
Other festival highlights include Kahlil Gibran's the Prophet, a preview screening of The Peanuts Movie and a Green Screen Studio.
I hope to see lots of animal fans at the screening!