Exhibition in Bruges
Tuesday, 1 September 2015
Two years ago, my friend Inge Daveloose asked if I would be interested in displaying my work as part of a group exhibition in Bruges. I've known Inge for a long time. Although we are both Belgian and studied at the same art school in Ghent, we first met in London at Richard Williams' studio where The Thief and the Cobbler was in full production. I worked on Richard Williams' feature for just three months as a special effects inbetweener drawing swirling clouds, but Inge ended up working there for two years as a background artist. She has kept in touch with many of the artists  she worked with over the years, and it's these friendships which inspired her to organise the exhibition in Bruges.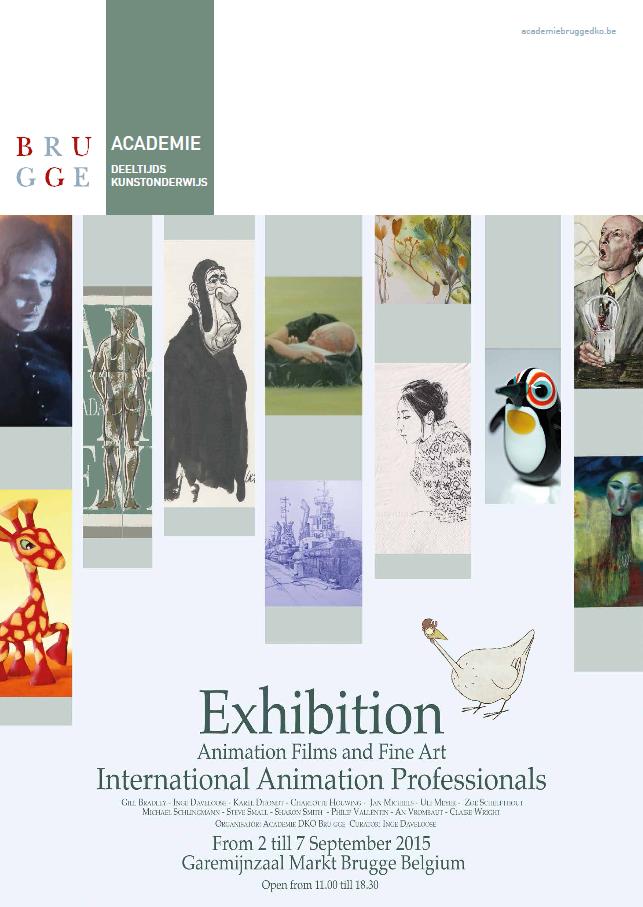 'This exhibition reunites a group of animators and illustrators who worked on  The Thief and the Cobbler, which has become known as "the greatest animated film never made". It was in production, in one way or another, for around twenty-eight years, but was never completed by its director, Richard Williams, also known as the animation director on Roger Rabbit. Despite us only working together during the final few years of production on The Thief and the Cobbler  — between1989 and 1992 — we remember that time as being pivotal in our creative lives. Animation professionals collaborate with many new people on each production, and the nature of the work is truly peripatetic and global. Because of this, we have extended our remit for this exhibition to include others from within the industry to present a fun, interesting, and above all, varied show. We all continue to work in the animation industry as well as create our own films and projects, many of which have gained critical acclaim. This is an opportunity for us to show some of our more personal creative endeavours alongside our commercial work.'
The exhibition will show a wide variety of work from oil paintings to quirky glass sculptures and even drawings on napkins. I will display some of my oil pastel illustrations.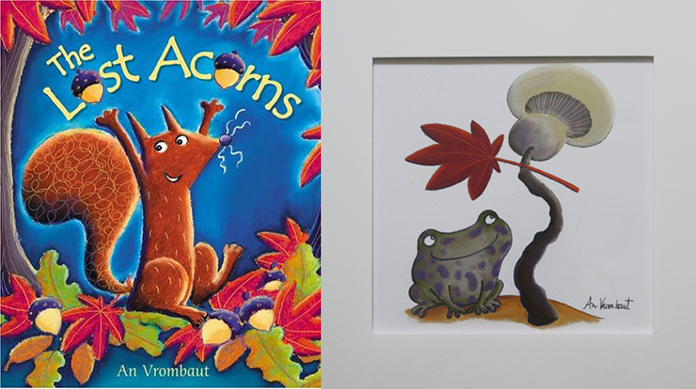 Illustrations from my picture book 'The Lost Acorns'.
Visitors to the exhibition will also be able to watch animated films.
The Tie – trailer from An Vrombaut on Vimeo. More on The Tie
Trailer: A Recipe for Gruel from Miss HatHorn aka Sharon Smith on Vimeo.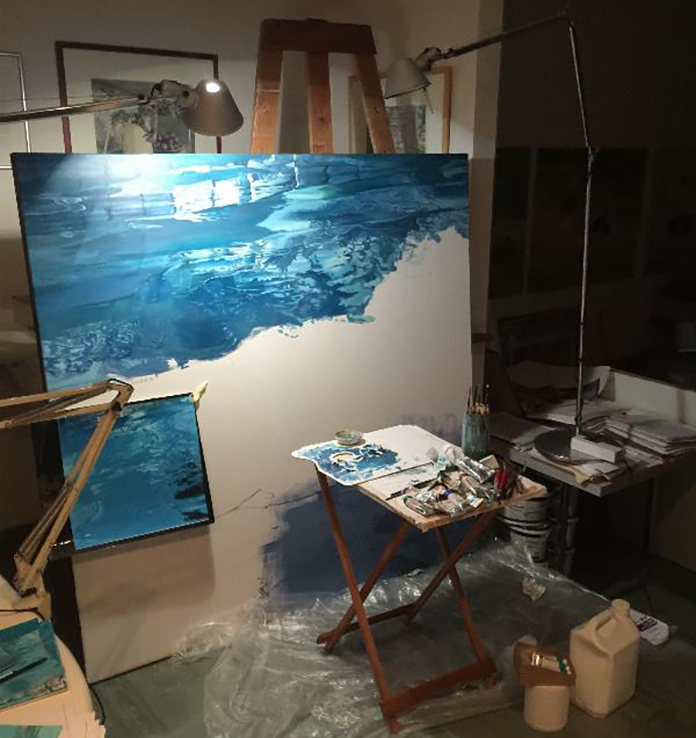 Work in progress by Inge Daveloose

Phillip Vallentin at work on his glass sculptures

'Let's Make sweet honey together' by Phillip Vallentin
The exhibition also includes work by Michael Schlingmann, Zoe Schelfthout, Charlotte Houwing, Karel Dhondt and Claire Wright. It is supported by DOK Brugge and the City of Bruges, and runs from 2 to 7 September at the Garemijnzaal in the historic centre of Bruges, Belgium. I will be there all day on Sunday 6th September. For more images and updates check out the Facebook Event Page.
Many thanks to Inge for all her hard work in organising this exhibition, to Sharon and Michael for transporting the artwork and to everyone else who helped along the way.