Henrietta's Hairdo – Art Activity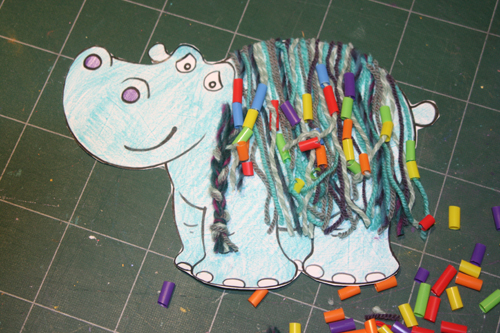 Henrietta the Hippo lived in the Zambam river. The other hippos laughed at her because she wasn't like them. Henrietta was a hairy hippo. . .  Henrietta the Hairy Hippo was the very first 64 Zoo Lane story, the pilot episode for the TV series. It's also one of  the six 64 Zoo Lane picture books I have written and illustrated.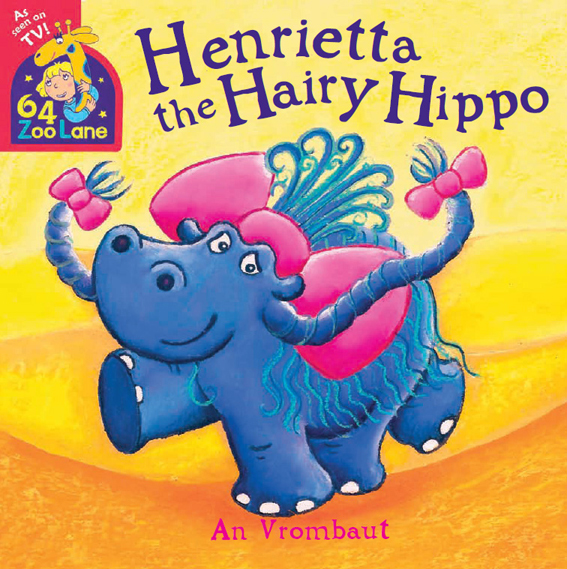 Henrietta's luscious locks can get a little tangled up, but  here is your chance to give  her a funky hairdo.
You will need:
Card and glue (optional)
Colouring pencils or crayons
Scissors
Double-sided tape
Wool
Colourful straws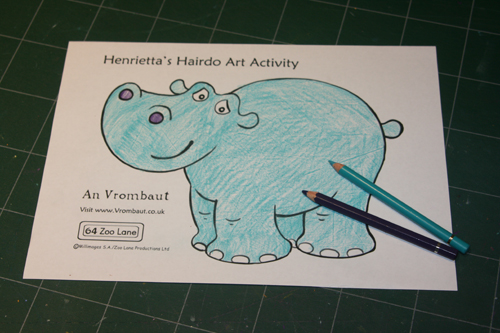 PRINT OUT THIS PICTURE  of Henrietta and stick it on to a piece of card if you'd like it to be stronger.  Colour it in with pencils or crayons.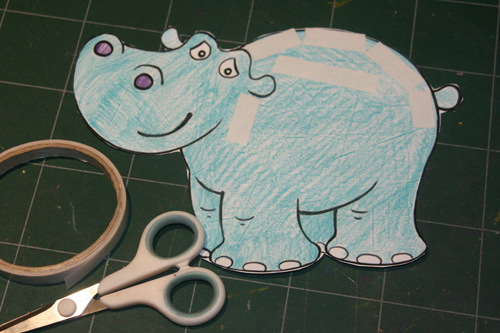 Cut Henrietta  the Hippo out. Then stick some strips of double-sided tape along her back and under her ear.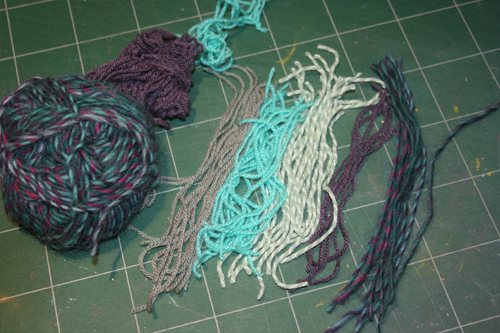 Cut wool into lengths of approximately 12 cm.
Peel the cover off the double-sided tape and start arranging the wool.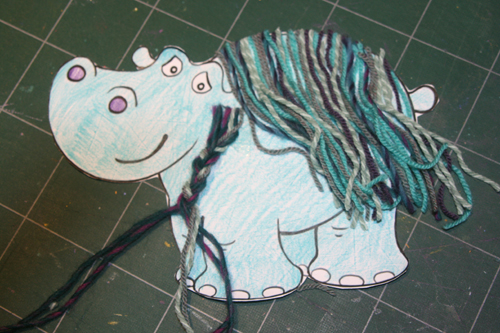 Cut the tops and bottoms of the wool to the required length. Add some plaits if you fancy.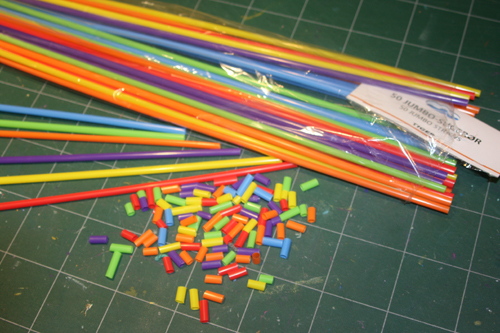 Cut colourful straws into small pieces. I love these  jumbo straws from Tiger!  They're 2 ft long, so you have to suck VERY hard to drink your milkshake, but they're brilliant for crafts.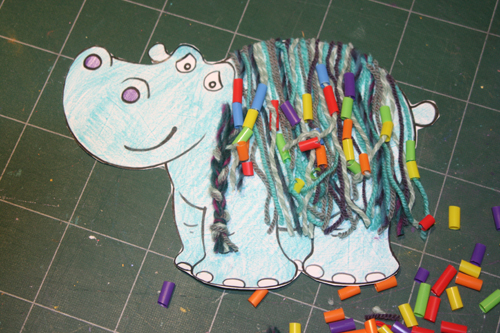 Use the cut straws as beads. Tie a knot to secure the last one on each strand of hair. There you have it: a funky hairdo for a hairy hippo!
And don't forget to read the book.
THE BIG DRAW Story Time and Activities at Wokingham Libraries
I'm visiting three Wokingham Borough Council libraries  during half term on Wednesday 30th October. I'll read stories and brush a crocodile's teeth.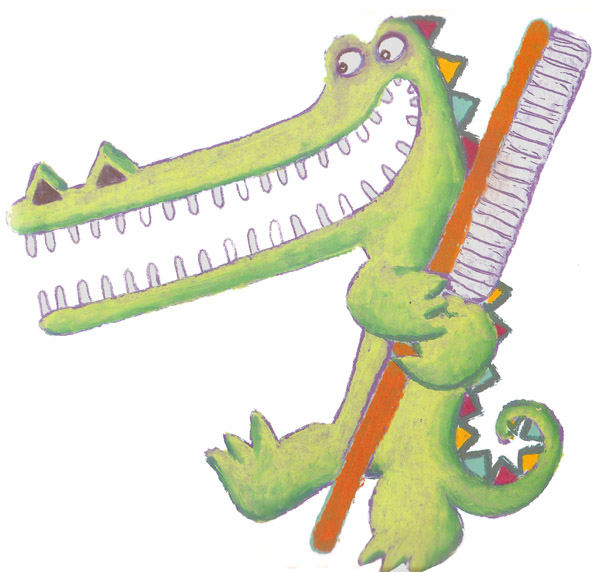 The event is  part of The Big Draw so I will draw lots of 64 Zoo Lane animals and I plan to get everyone else drawing too! There will be four 45 minute sessions:
11 am Wokingham Library
3:40 pm Winnersh Library
Tickets cost £3.  Contact Wokingham Borough Council (0118) 978 1368
I will also pop into the Chapter One Bookshop in Woodley from 2.45pm to3.15pm to sign books.