64 Zoo Lane GIVE-AWAY: DVDs and signed picture books
To celebrate the release of the new 64 Zoo Lane DVD, I am giving away four 64 Zoo Lane bundles. Each contains a DVD, a signed picture book and a pair of giraffe ears.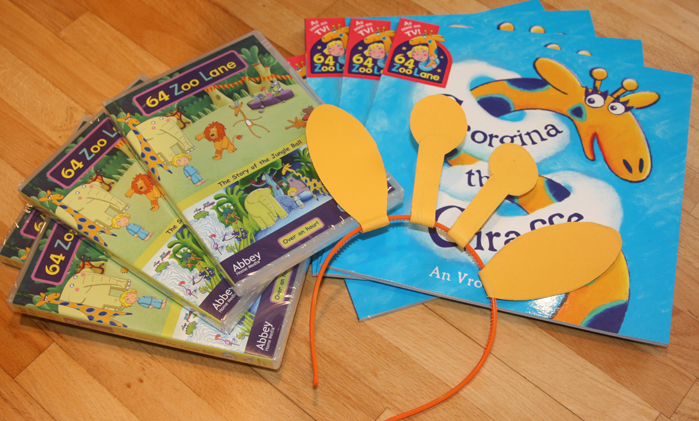 The DVD  features 9 episodes from Series 4 (running time over 90 minutes).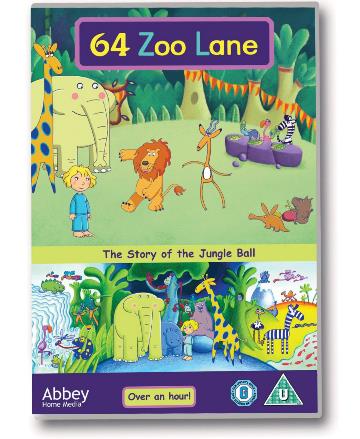 EPISODES
The Story of the Jungle Ball
The Story of Alfie and Charlie's Canoe
The Story of Horace the Hare
The Story of Zed's Really Helpful Mood
The Story of the House of Leaves
The Story of Alan's Scooter
The Story of Gertie the Goat
The Story of the Savannah Craze
The Story of Confuse-us the Carp
Also included in the give-away is Georgina the Giraffe, one of six  64 Zoo Lane picture books written and illustrated by An Vrombaut – creator of the TV series (that's me). I will sign the book and dedicate it to the winner.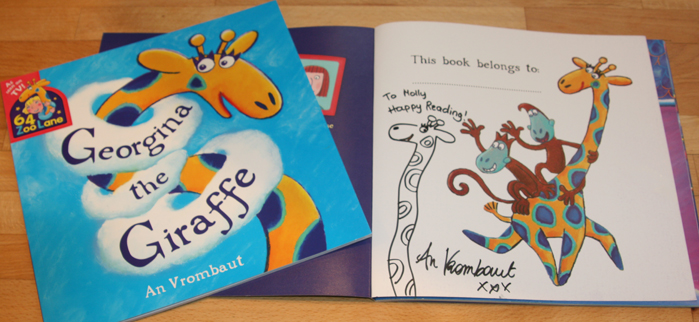 For your chance to win 1 of 4  64 Zoo Lane bundles (DVD + book + giraffe ears) please fill in the Rafflecopter below:
a Rafflecopter giveaway

Many thanks to Abbey Home Media and  Hodder Children's Books for supplying the DVDs and books.